Feb 20 - Locals Fined for Window Shutter Theft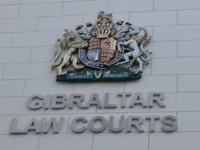 Yesterday morning, locals Stephanie Brabin and Jose Marques Hurtado both pleaded guilty in the Magistrate's Court, to joint charges of theft and criminal damage.
The case dates to July of 2011 when Brabin and Hurtado, both aged 39, of 3 Raven House, Road to the Lines, were alleged to have stolen and caused damage to four window shutters, the property of the Government of Gibraltar.
They were fined £150 each and ordered to pay compensation of £394.