Mar 28 - Customs Cigarette Seizure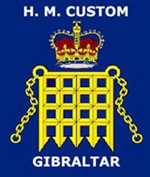 Last night, Customs Officers arrested two local men who were seen throwing a large bag over the frontier fence at British Lines Road. After an attempt to flee from the Officials, the men apprehended and arrested.
A search of the men's vehicle resulted in the seizure of 25,000 cigarettes. The men, aged 30 and 35 have been bailed to surrender on May 8th. The car and cigarettes were seized.