Sep 18 - RGP Warns Public of Rise in Counterfeit £10 Circulation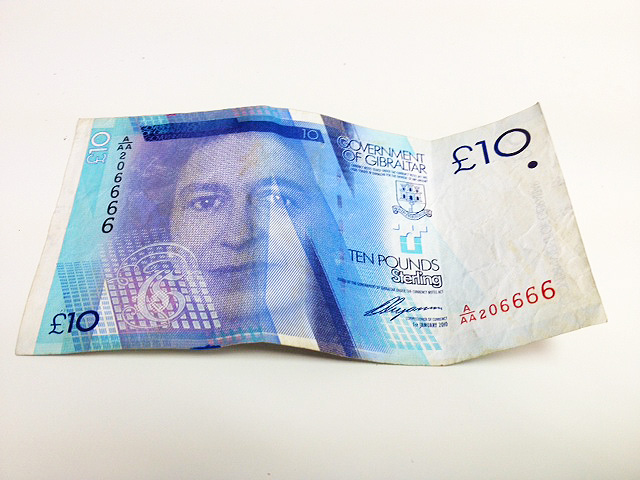 The RGP have this morning warned the public of a recent increase in counterfeit bank notes that are currently in circulation. Cases of counterfeit Government of Gibraltar blue £10 notes being used in local shops, have risen over the past fortnight.
The Police have advised the public to check the paper quality, metallic security thread and watermark of any notes they may be carrying, or they may receive during a transaction. If any person suspects that they have been given a fake bank note, they are to seize it and hand it over to the RGP for investigation.
The force insists that it is a criminal offence to hold or pass a note, knowing it is counterfeit.