May 19 – Brightmed Exhibition: "From Convivencia To Concreancia"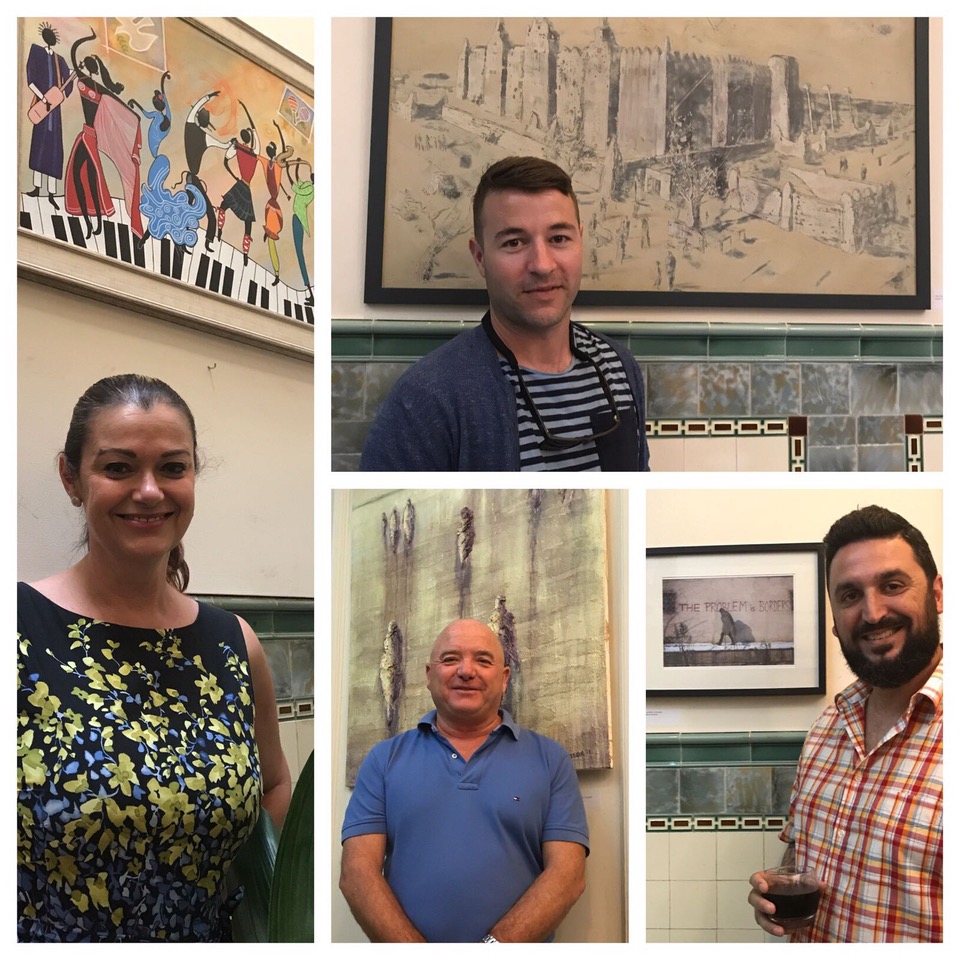 "Gibraltar is an example for the world" - the late Solomon 'Momy' Levy, Gibraltar's first civic mayor, impacted interfaith and intercultural unity in ways that will reverberate on the Rock and around Europe for years. His work in trying to bring religions together in Gibraltar did not start when he was mayor, but he used his time when he was mayor to further that cause.
Following his path, Gibraltar Productions is organising in conjunction with the Gibraltar Fine Arts Association an exhibition under the theme 'From Convivencia to Concreancia'. The image of this exhibition is a work created by the renowned local artist Christian Hook which represents all the existing religions in Gibraltar. The exhibition is open to everyone in Gibraltar and nearby and there will be a prize of £500 for the "Best Work on show".
Entry submissions as from Monday 8th May at Space 92 Irish Town during normal opening hours (10am to 1pm – 2pm to 6pm). The closing date for the submission of entries will be Tuesday 30 May. Works can be in any medium including drawings and photographs and should not exceed one metre in width by 2 metres in height. Reproductions of original works will not be accepted. All works should be ready for hanging and all sculpture entries should be self standing.
All works must carry a label affixed on the back with the artist's name, title of the piece and sale price. All entries must be accompanied with an entry form (these will be available at space 92 in Irish Town or at the Fine Arts Gallery). Artists may enter up to two works.
This exhibition will be hosted in two venues: Space 92 (at 92 Irish Town) and the John Mackintosh Hall. Local and international artists, such as Karl Ullger, Marcos Moreno, Chris-Anne Alcantara, Yeyo Argüez, Stephen Ignacio, Paul Cosquieri, Benjamin Hassan, Jorge D. Caballero and Sebastian Rodriguez, amongst others, have confirmed that they will take part in this exhibition that will be the unofficial opening of the Gibraltar World Music Festival that this year wants to reaffirm Momy's message.
For additional information, visit Gibraltar World Music Festival social media.