Jun 4 - Ocean Village Flotilla - Captain's Briefing is now on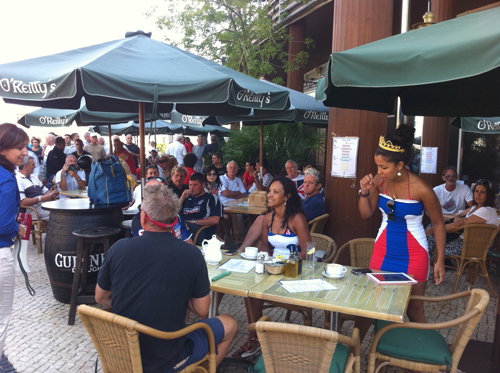 Ocean Village's Diamond Jubilee Flotilla's Captain's Briefing is under way now. Addressing the Captains is Ros Astengo, event organiser, Greg Butcher, owner of Ocean Village and the Royal Gibraltar Police.
Minister for Culture, the Hon Mr Linares is attending the event. Minister Linares will be setting the flotilla off by sounding the official horn. The 115 boats will start to move off and in formation will sail around Gibraltar from Ocean Village, round to the Eastern Side, where they will turn around near Catalan Bay and then come back to Ocean Village.
During the Brief it was re-affirmed that it is imperative that the Flotilla vessels stick to their formation and that the vessels follow the General Eliott, which is leading the Flotilla.
YGTV are down in Ocean Village all day, so please come down to see us or email us any photos you can to This email address is being protected from spambots. You need JavaScript enabled to view it.
YGTV's internet on the move is sponsored by CTS.