Jun 04 - Ocean Village Flotilla - Eastern Side of the voyage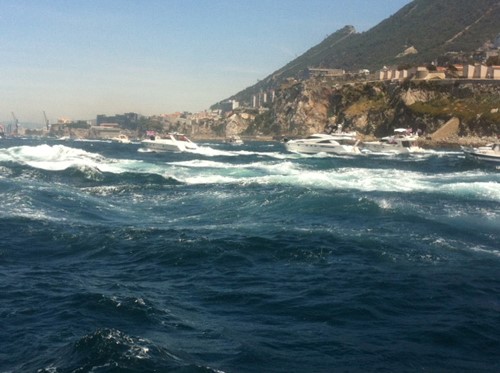 Latest reports from the Flotilla are that they have now reached the East Side of the Rock and there has been a massive turnout on land to show support and enjoy the spectacle. Our reporters at the scene have been amazed by the numbers of people enjoying views of the Flotilla from Europa Point as it cruises past. The pageant is currently turning around at Eastern Beach and preparing to return to port at Ocean Village Marina. If you haven't already had a chance to see the Flotilla sail past there is still time to find a vantage point somewhere on the Rock in order to catch a glimpse of this fantastic Jubilee Celebration.
Keep online with YGTV for continuing coverage of the Jubilee Flotilla.
YGTV's internet on the move, sponsored by CTS.