Jun 04 - Ocean Village Flotilla - The return to OV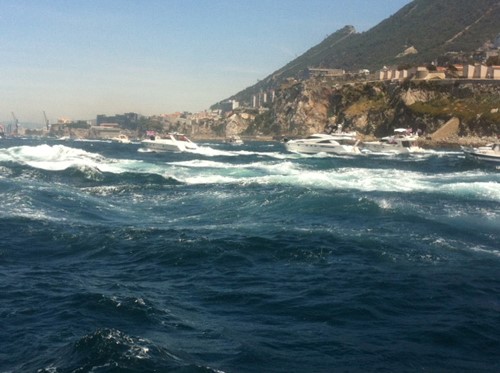 The Flotilla has returned! Two hours after the pageant commenced its tour of the Bay of Gibraltar, Minister for Culture, Stephen Linares, led the vessels triumphantly back into Ocean Village Marina. All boats in the Flotilla were resplendent in red, white and blue, flying flags and bunting in celebration of Her Majesty's Diamond Jubilee.
As we write this report further vessels are entering the marina, returning to their berths and to an expectant crowd of visitors and well-wishers who have come down to Ocean Village for the day. Once all boats are berthed and their crews are back on dry land, the celebrations will continue with the Champagne Party here at Ocean Village. It has been a truly magnificent day and a spectacular show of patriotism and allegiance to Her Majesty the Queen in celebration of her Diamond Jubilee.
YGTV's internet on the move, sponsored by CTS.