Jul 10 - Santos Choir Rock the City Hall Ahead of European Choir Games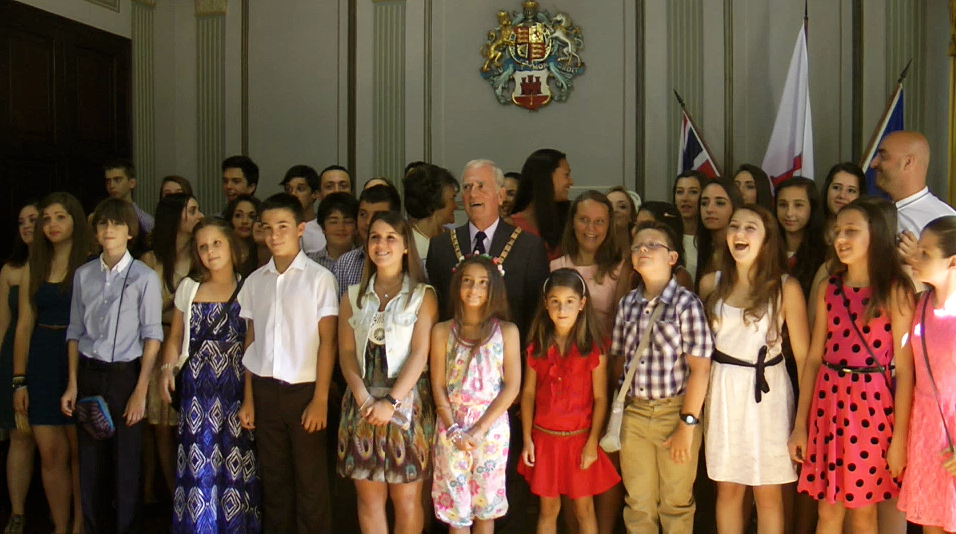 Ahead of their journey to Austria next Wednesday to compete in the European Choir Games, the Santos Productions Choir this morning attended a coffee morning, at the City Hall, during which Mayor Tony Lima wished them well in their endeavour.
His Worship highlighted the Choir's success in recent competitions, including their first place position in last year's 'Canta al Mar' choir competition in Barcelona. Touching briefly upon the history of the choir, the Mayor noted that Christian Santos set up the group in 2007, when he 'set off on yet another musical adventure' and started recruiting boys and girls who have slowly become young men and young women. Mayor Lima added that the choir had since then grown from strength to strength and made Gibraltar extremely proud.
The Mayor dubbed himself a fan of the choir who performed a rendition of 'Free Your Mind' by En Vogue and 'Stop in the Name of Love' by The Supremes.
The European Choir Games welcomes choirs from across Europe with the possibility of participating in categories of varied levels of difficulty.