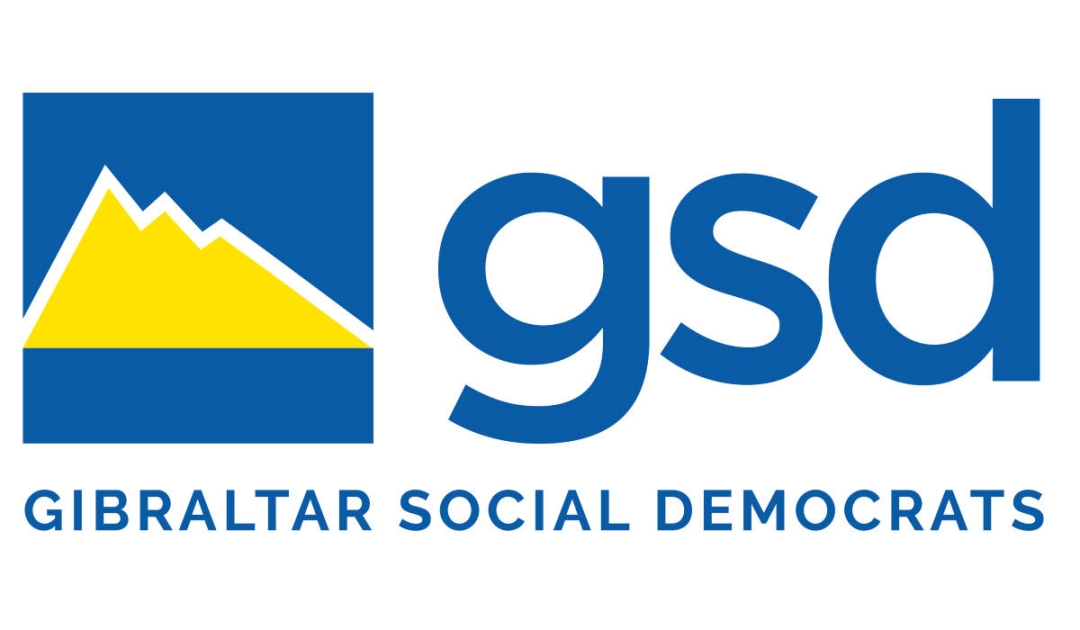 Lawrence Llamas' Budget Speech
Here's the full text of Lawrence Llamas' Budget address:
Mr Speaker, it is with great honour that I rise to deliver my fourth budget address; in all likelihood the final one I shall deliver to this Parliament for the foreseeable future.
It has been a tremendous privilege to serve this community over the past four years. Being able to serve our people in one of Gibraltar's critical junctures has not just been a major learning curve but more importantly a duty I have executed with pride.
I hope people whom I have met throughout the trajectory of my term in public life feel I have represented them. I have certainly given it my best shot.
Before addressing the areas of responsibilities I shadow, I shall touch upon some of the initiatives I have led on since my last budget address which still, to this day, remain issues affecting our community.
THE PAST YEAR
Mental Health
Mr Speaker, I would like to start my address with what I feel is the most important area within my shadow responsibilities. An area which should continuously remain at the top of the political agenda - mental health.
In an appropriation of £128m towards our health budget, only a very small percentage will in actual fact reach the mental health services - 6% in 2017 by the Ministers own admission. Mr Speaker, I say so once more, according to The Hon. Minister for Health, just 6% of the health budget reaches mental health services. As a result, there is still a long way to go before mental health is treated equally to that of physical health.
I welcome the recent announcement from the Minister for Health regarding the new liaison nurse based at Ocean Views as an improvement on the existing service, however I strongly believe this is simply not enough and more radical policies have to be implemented.
I have publicly stated what the GSD position is regarding mental health.
Firstly, the need to care for persons within the community as much as possible by expanding the domiciliary care into mental health services and starting household care services too.
Secondly, we believe there is a need to create supported internships for persons living with mental health illnesses.
I would like to take this opportunity to recognise the good work done by the charity Positive Pathways in this area, but far more still needs to be done and I shall talk about supported employment later on in my address.
Thirdly, the GSD's published policy is that there is a need for a crisis and management team, to deal with instances of crisis' but also follow up care and management services.
Last October I undertook the Healthy Minds Matter Survey. The point of this was to try and understand what the drivers affecting mental wellbeing are, together with what issues affect service users living with a mental health illness.
I was pleased it did in fact serve its purpose.
One of the main points revealed in the survey was how easily people who are living with mental health issues can give up on seeking appropriate care if the appropriate care service is not there to embrace them.
Mr Speaker, accessibility is key.
Additionally, for those persons already in the system there are instances in breaks of continuity of care and an apparent lack of aftercare which dramatically undermines the chances of long lasting recovery.
During the summer of last year, there was a major crisis in mental health services, with the rapid turnover of psychiatrists or rather the lack of active psychiatrists serving the community.
The crisis was eventually overcome. Psychiatrists were brought in, however, I am still to this very day receiving concerns from service users as the turnover of psychiatrists and how their care and relationship with the professional is effectively reset to zero every time a contract is not renewed or a psychiatrist decides to leave because of the instability in the post.
Therefore the Government's recent announcement that a liason nurse has been assigned the responsibility of essentially fronting the service is not enough.
We must do more to ensure that not only we retain the best professionals in the service, but that we increase investment in resources and not just in buildings.
We must do more to ensure there is a liaison team who can properly manage care in and out of the community.
Service users build a relationship overtime with consultants and professionals and it is safe to say that it is simply not right to have to explain what their health issues are each time there is a new consultant.
The GHA
Low Morale in the public health sector
Mr Speaker, during the past year, I have tried to understand low morale and absenteeism in the GHA.
Last year I carried out a survey on morale and the results coincide with everything that is being said by our Unions and workers, not just in our health sector but in our law enforcement agencies and civil service departments too.
Workers feel neglected and often not consulted. Workers claim to be undervalued and under resourced.
There are also allegations of bullying and intimidation which don't often get reported, or if they do, not rigorously investigated.
Greater consultation and communication with employees in the sector is required. This must be conducted in a safe and secure manner that does not expose employees to their detriment.
At the same time, absenteeism is of huge concern. I have tried to understand through questions in this house the extent of absenteeism in our public health sector together with the reasons for absenteeism too.
Unfortunately, I have been unable to study any statistics in relation to this, because the Government don't adequately harvest any data.
However, absenteeism is a costly affair with relief cover running into the millions of pounds and substitution allowances being paid left right and centre.
This is a serious issue which must be tackled.
The Government have not given this the priority it deserves.
In the Principal Auditors report from 15/16, the Principal Auditor highlights the mismanagement and lack of control in the GHA with regards sick and annual leave records.
This goes to the heart of why e-services is so important, not just for service users but for the Government as an employer too.
The Principal Auditor has given examples of leave records not being updated for over 7 months in some cases.
He has also highlighted approximately 24% of records examined as inaccurate. This is worth investing in and managing, we have technological advances at our finger tips to turn this round, but instead we do nothing.
Mr Speaker I would like to take this opportunity to thank the Honourable Minister for Health, Care and Justice Mr Costa.
He has opened the doors to his Ministry and made available senior officials to discuss particular cases or issues.
I applaud his non-partisan approach when dealing with matters brought to his attention.
With a proposed budget for this financial year of £128m, questions about the GHA's efficiency and value for money need to be made.
It can certainly be said that our GHA is not limited when it comes to funding, and long may it continue Mr Speaker, but there are systemic problems in our health service which means the investment does not trickle down to the relevant services.
The GHA is to be commended for the number of surgical and non-surgical procedures it undertakes, the Minister should be rightly proud of his legacy in this area which he has fought hard to achieve.
However, the breakdown in communication systems internally and with patients is a gap that needs to be addressed. The proper filing of records and the ability to locate files promptly are critical matters which must be addressed too.
Additionally, the need to repatriate services has never been more essential than it is now, with the backdrop of Brexit and the challenges this may bring.
Whilst I appreciate that the Government have been focused on this issue, evidenced by the record breaking £19.4m spent on sponsored patients in 16/17 to £11.4m spent in the past financial year.
The increase in this years forecast to £14m sends mixed signals as to the intention of the Government moving forward.
Mr Speaker, I have publicly asked the Government to provide details in relation to contracts entered into with health providers.
It may be standard in commercial contracts that parts of it may be commercially sensitive such as itemised value of specific services, however, there should be certain information which could be made public.
I therefore repeat my plea to the government to respond on what I feel are reasonable and legitimate questions that is:
1)  The overall value of the contract

2)  Whether fees are payable per patient treated or a flat monthly fee; or a combination

of both

3)  The commencement and expected duration of the contracts

4)  The number of patients currently receiving care at these tertiary centres and the

expected number of patients expected in the future under these agreements

5)  Aftercare patient support procedures
I would be grateful for clarification as to why the increase in the forecast for the current financial year to £14m in this area?
Despite the huge budget in our health system, we are still dependent on tertiary centres for standard cardiac and neurology care.
This surely must become a priority for our short term future.
I call on the minister to seriously consider employing full-time specialists in these areas locally.
We welcome the Minister's achievement in securing access to pharmaceuticals at the best prices via the NHS drugs framework in two years time and the exceptional interim procurement of pharmaceuticals via NHS Trusts, this will no doubt reflect in a positive cost reduction for the taxpayer.
New PCC and Paediatric Centre
Mr Speaker, I would also like clarification regarding the rental contracts entered into for the new Primary Care Centre and the new paediatric centre.
We know the rental costs will exceed at least £1.3m per year, but how much has the actual extension buildings cost?
What has happened to the new building for the ambulance service and the new MRI supposedly catered for in last years estimates alongside the new PCC and paediatric centre?
Finally, what would happen if Government owned buildings better located become available and a future Government would wish to consider moving the facilities to a new facility, what are the arrangements with regards the buildings built on rented land paid by the taxpayer?
PCC Appointment system
The system finally seems to be working better and the investment of £75,000 is certainly money well spent. I commend the Minister and his team in this regard.
The feedback I receive is generally positive, however, there is a need for an online system that cuts back the time to book appointments with specific doctors.
There is also a need to prioritise appointments with specific doctors for persons with disabilities and persons with recurring illnesses, I hugely welcome the forthcoming changes for persons up to the age of 18 for persons with disabilities when services are transitioned to the new buildings. However, additional needs has no age and a bespoke service should be extended to all those who require greater support regardless of age.
Carers
Since I first entered this House I have been calling for greater measures for carers. It gave me great pleasure to hear the Minister recognise the silent champions in our economy that carers are. We must commit as a House to recognise carers beyond thanking them but look into a proper policy which takes into account: training, respite, additional support, and a carers allowance.
The Elderly
Mr Speaker, I now turn to another area of my responsibility; the elderly.
It is no secret that we have an ageing population. As such, we have a duty to ensure that we care for the most vulnerable in our society but crucially, we must also ensure that we can protect the benefits that our elderly enjoy for future generations.
Planning the future health and care services for an ageing population is a reality.
Financial investment is critical.
We must develop a sustainable public policy which returns a dignified and high level of care for generations to come whether persons are affected by low mobility or are living with dementia.
Mr Speaker, we in the GSD strongly believe there is a need to create a sustainable elderly care plan where funds are ring-fenced to ensure appropriate health and care services for the future. If elected, the GSD is committed to this.
That is to say Mr Speaker, the workforce of today, prepare to finance their own care of tomorrow.
Additionally Mr Speaker, the Government should be promoting and facilitating community building initiatives, especially those done to support the most vulnerable in our society.
As an example Mr Speaker it is unacceptable that GADS, the Gibraltar Alzheimer's and Dementia Society ​were given notice by the Housing Department to vacate Bishop Canilla House via a letter, with no consultation​.
We owe a debt of gratitude to this society who are continuously fundraising and channeling those funds into areas which enhance the service provided to service users.
I therefore fail to understand how the common room at Bishop Canilla used by the society was revoked. The society hosted support group meetings and create fidget blankets, amongst other things which were designed to help those living with dementia and their carers. Mr Speaker, I hope that this can be resolved urgently and commend the good work done by GADS for the most vulnerable in our community.
Moving onto elderly housing, the Government recently announced that it would be building more specially built accommodation for the elderly.
The GSD started this and as the creators of such a life changing policy for our elderly we of course welcome this announcement.
We welcome the announcement from the Minister for Housing that they will now include access to elderly persons who live in private accommodation.
We differ in that we believe in means testing. As part of our means testing policy the eligibility criteria to reside in one of the current or future elderly government rentals shall be extended to those who live in private accommodation.
Mr Speaker, this would allow elderly individuals who currently own a private accommodation to pay a substantial, means tested amount, to rent or purchase into a government specially built accommodation for the elderly.
Additionally Mr Speaker, the Stay and Play programme during the summer proves extremely successful for the period it runs - although we in the GSD, for reasons already expressed publicly believe that it should run until the Friday before the school year commences. There is a need to extend this to the elderly, but also support such programmes all year round to keep members of the community engaged and motivated and I call on the minister to take note for the upcoming summer programme.
Supply workers and contracted care companies
Finally, the Government have accepted the principal to reduce supply workers as much as possible. My concern is always one based on continuity of care whilst appreciating balancing costs must also play a role.
Last year when the Government decided to pull Grand Home Care out from John Mackintosh Wing and award the future care contract to MedDoc, it was welcoming to learn that the majority of employees were transferred from one provider to another, however, I shall be asking Government for an explanation at Committee Stage as to why the estimated appropriation of £1.1m has resulted in £1.8m and is expected to grow further to £2.3m.
Our Youth
I must pay tribute to the dedicated youth workers in our community. They are truly vocational and make the most of the resources available to inspire our younger community.
The investment in GAMPA is also to be welcomed, the work done by the professional team is transcending into our schools, the positive effects are remarkable.
Yet, we must find ways to get children away from their screens, interacting and developing their skills.
The long lost cinema under the stars was a fantastic community event.
I urged the Government last year to bring this back, whether at the Alameda Open Air Theatre or alternative venue, it makes sense from a family point of view but also a tourism point of view too, perhaps the Minister for Culture can enlighten me with an announcement with this regard during his address tomorrow.
Mr Speaker, I welcomed the regulation on sales with regards to energy drinks. Despite not having any inclination to do anything about this back in September 2017, I am glad they have had a change of heart.
However, Mr Speaker, it is important to be consistent in approach.
If the government is serious about introducing measures to promote children's health, launch the Children, Healthy and Active Multi-agency programme known as CHAMP, then how can Government defend approving the conservation of the former South District Post Office as a sweet shop next to a large school?
Indeed Mr Speaker, the lack of threading policies throughout Government actions are demonstrable.
Indeed the same can be said for the options available in public facilities around Gibraltar, in vending machines, in hospitals, not just for our children, but also for adults, drawing particular attention to the amount of fizzy drinks available at Ocean Views.
Families
Moving to another area of my responsibilities, families. Later this week I shall be publishing an opinion piece based on a proposed reform on parental leave. An attempt to equalise the public and private sector with a benefits reform whilst strengthening family bonds.
I note the Ministers announcement to consult on parental leave, however, my proposal goes beyond the gender pay gap to also tackle the gap between the private and public sector.
Mr Speaker one thing I would like to bring to the attention of the House is the number of men who come to see me who fall out of the system following relationship breakdowns.
We have a duty to support men who often lose out on quality time with their children and find themselves in unfortunate accommodation facilities. I believe Women In Need assist those men as and when they are able to do so, but at the end of the day they function as a charity for women who have been subjected to domestic violence, not a shelter or hostel, and certainly not designed for men. I would like to pay tribute to the work done by Gianella Attard and Michele Perera, but not least to Claire Borrell who founded the charity and built it to what we see today.
Whilst on the subject of working families Mr Speaker, I would like to add my perspective on the sale of the 50% equity share on the affordable housing of six affordable housing estates: Waterport Terraces, Cumberland Terraces, Bayview Terraces, Nelson's View, Beach View Terraces and Mons Calpe Mews. If the Government have raised £165m which is to be used
to fund new affordable co-ownership home projects, why is it that purchasers are being asked for substantive monthly payments beforehand which would be equal or higher than their future mortgage payments? Why not introduce means testing for those monthly payments?
And whilst on the issue of affordable housing Mr Speaker, what is happening with our imaginative designs? The new schools and new Bob Peliza Mews look pretty much the same, if we are going to built let our buildings expose the diverse talent and vision of our architects.
Drugs
Mr Speaker, I shall now turn to drug misuse, another extremely important area of my shadow responsibility. I must state my disappointment at the Chief Minister for not addressing this area within his budget address, it does not augur well from a perspective point of view.
In a 4 hour speech, for the Chief Minister to either forget, or conveniently forget to include a reference to the drugs issue is appealing to say the least. Not one word Mr Speaker, not one!
I have no doubt the Chief Minister will now try to fix things by dedicating a considerable about of time to this issue in this Budget reply. I look forward to hearing what he has to say.
Over recent months, there has been a considerable amount of public debate on drugs.
Mr Speaker, the GSD has a track record and was a pioneer in the area of addiction and rehabilitation, in particular former GSD Minister Hubert Corby and the Bruce's Farm Trust employees.
It is lamentable that the project has not changed much in the past eight years, other than by diminishing the numbers of beds offered
We have committed to providing alternative pathways to the criminal route based on care, education and support to those individuals who are caught with Class A or B drugs that amount to personal use.
Depending on the class and quantity of drugs this is to include: specifically designed education classes; compulsory attendance at support group meetings; community service; and rehabilitation programmes.
The same will apply to those who test positive in A&E. Over the past two years there have been more than 500 cases reporting at A&E over the past two years.
However, we in the GSD believe that there should be a criminal fallback position should users not wish to engage in alternative pathways and that drugs will remain as illegal and criminal substances in law.
This, in our view, would tackle those recreational drug users.
In addition, we have also set out our wider policy on drugs. This includes providing a crisis care and management team to assist addicts in the community at times of need.
Regarding rehabilitation, we believe that addicts should be rehabilitated from home as much as possible and that the rehabilitation programme should be diversified as much as possible.
We would also look to provide a system of seamless transition from pre-rehabilitation to rehabilitation to aftercare. Moreover we would further focus on employment for recovering addicts in the form of supported internships and increasing aftercare services.
We need to put an end to the "cliché" 'war on drugs' stance with a balanced, measured and sensible approach that would see law enforcement officers work with drug support workers.
I also advocate tougher sentences for importers and distributors of drugs.
It is unfair for anyone to suggest we lack vision, leadership and conviction when we have set out our deeply consulted policy months ago.
We have done our homework and reached out extensively culminating in a published approach based on education, support and care with the default position in law remaining illegal where law enforcement officers will continue to be the first point of reference in order to assess the breach before taking the matter to the courts for large quantities or referring persons to drug support workers.
Essentially, a new approach which would see law enforcement officers work with drug support workers in order to achieve the best results for our future.
It is important not just as a politician but as a parent to ensure we all understand, especially our youth, that serious actions have consequences and to mitigate those consequences it is going to require will-power and commitment.
I welcome the announcement from the Minister for Justice the introduction of a new drug counselling service for persons in prison, together with mandatory drug testing programme in coming months.
Medicinal Cannabis and Exportation
Mr Speaker, our concerns remain in this area in that Gibraltar simply cannot harvest enough cannabis to sustain the local market let alone export. We would therefore like clarification as to how this would actually work and whether there is an element of importation before packaging and exportation linked to the process, or how is it that this proposal is intended to work?
With regards to prescription of unlicensed medicinal products the GSD's position remains that these decisions should be led by clinicians and structured within a well-regulated system of medicinal products, as such since the drugs advisory council in the UK recommended the parameters ad framework moving forward, the GSD immediately took heed and advocated for Gibraltar to follow suit, based on the professional advice.
The GSD is of the opinion that products recommended by leading clinicians should be made available to alleviate the suffering of specific patients who are identified by doctors to fall within the category of persons who could benefit from such products via the GPMS prescription service.
Supported Employment
Mr Speaker, I turn now to another area of my responsibility, that of supported employment.
I often meet adults who are unable to obtain employment. This leads them to seek for political solutions to their employment crisis. These individuals already feel socially marginalised due to their: mental health issues; disabilities; criminal history; and/or drug or alcohol addictions.
Nevertheless, as a compassionate society, we should be empowering these persons with chances and opportunities - give them the tools and a fair platform to improve their lives as individuals in an integrated manner.
Instead, Mr Speaker, all they get is a row of shut doors.
It makes complete sense from a political perspective, as well as from an employers point of view - as to why setting up a supported internship programme in Gibraltar will work. A properly implemented policy will stimulate employment, get people into the right employment, and genuinely assist those who are struggling in this regard.
The vision is not a complicated one to visualise. The Minister with responsibility for Supported employment asked me during the last question and answer for ideas which would improve this area, I am more than happy to share this with him:
Firstly, we must offer employers and associated staff with the continuous support and structure to deal with challenges they may have to overcome in order to provide the necessary assurances to all parties involved.
Secondly, by officially launching the Gibraltar Supported Internship programme would allow employers to boast their accredited status as an inclusive employer. Sharing with the community and their business clientele their participation in a worthy internship programme as well as inspiring other employers to sign up too.
Finally, the benefits for the intern are fantastic, the boost in confidence, social inclusion and motivation will manifest in happier, contributing individuals with relevant associated health benefits in certain cases too!
There is no need to reinvent the wheel, the European Union for Supported Employment already have underpinning values and principles to assist us as policy makers in how to develop our own policy.
But nothing can happen if we do not invest in this project, establish a dedicated team of professionals and a clear criteria for the team to work on.
There is an important demographic in our community who must be listened to, their issues may not be "headline grabbing" or "fashionable" which is why we have an even greater duty to bring their needs to the fore.
We must focus more on the real issues affecting people on a day to day and less on playing to the apparent masses. The electoral calculation of vote catching must be parked...Permanently!
We have many seminars in lavish locations, but no one is tackling a proper system to support the most vulnerable in our community.
Why is the Government clearly pussy footing on this issue?
In the words of Elvis Presley - a little less conversation, a little more action please!
E-Government
Mr Speaker, the idea of having a fully fledged digital public service is one that really excites me.
It is regrettable that we have lost the thrust in particular on technological advances of the last 10 years and the increase in persons having access to the internet too.
More lamentable is the delay in not delivering in e-services as initially roadmapped by the IT&LD in 2015, particularly with brexit in mind we should be increasing efficiency and strengthening our public service digital block.
The Government have so far spent 2.1m on its e-services. I would be grateful for clarification as to whether this expenditure figure has now been exceeded and what the total contracted services for the provision of e-services are expected to be? The Government claim they have procured this through proper and fair processes.
However, the Principal Auditor has highlighted in a value for money audit the disaster that was the contract between the Government and Maverick costing the taxpayer £1.83m and the Government and ElitAd Internet Limited and Elitechlab UK Limited to the tune of £662,000.
In his report the Principal Auditor highlights amongst other concerns:a) poor procurement as it by-passed national procurement tender regulations; b) lack of consultation with the Government's IT&LD; and c) potentially even breaching EU procurement thresholds.
It appears the Government have not learnt from their mistakes. That is to consult closely with the IT&LD, given their recent demonstration outside this House, clearly they have been completely sidelined by this ministry, I strongly believe it is vital to consult and build on the expertise from within.
Land Property Services and scrutiny of Government owned companies
Mr Speaker, I must also align myself with the concerns of the Principal Auditor regarding entertainment expenses claimed by LPS together with motor vehicle expenses and petrol.
As concerning as this may be, it is symptomatic of the urgent need to bring actual Government owned companies into the scrutiny of the Gibraltar Audit Office. It is a touch unfair to highlight these expenses as "a drain on the public purse" whilst not being able to tackle wholly owned Government companies which are financed by the taxpayer.
And whilst on the subject of the good work done by the Principal Auditor and his team, when is the Government going to introduce legislation for the Gibraltar Audit Office to provide "a more efficient audit office fully independent of Government" during the first year in office, a commitment made during the 2011 general election.
Where is the Bill Mr Speaker?
Seems like banning the importation of ivory is higher up on the government's agenda.
The need for new legislation is evidenced by the fact that the Principal Auditor sent his latest report in January this year, but we have only received it barely two weeks ago.
The need for transparency
Last year during my budget address I spoke about the allegations of bankruptcy thrown from the Opposition benches year on year to the Government of the day.
I stand but what I said last year in that "I sincerely trust no Gibraltarian would ever want to intentionally jeopardise the economic future of our nation, more so those who stand for election and have earned the trust and respect of the elected"
Therefore I was happy to hear the Chief Minister say in this House late last year, I quote "the allegation of purported or near bankruptcy has been one thrown from the Opposition benches, whoever might have been the incumbent, to those on this side of the House, whoever might have been the incumbent, without even the shame of waiting for a year when people had changed chairs".
However, the lack of transparency and information regarding how we are expected to repay projects, for example, our schools is regrettable.
For example, Mr Speaker, in 2015/16 it was forecasted that £4.8m would be spent on the refurbishment of the St. Bernards school project at the old St Bernards Hospital.
It is reported by the Principal Auditor that this expenditure was transferred from the I&DF to a Government owned company at the request of the Financial Services.
Similarly, the Government received a payment of £13.9m from the Government owned company in respect of works previously paid from the I&DF.
These are clear transactions to the benefit of Government accounts of almost £19m.
The Government can argue that school refurbishments are linked to sale of property, either decommissioned former school buildings or new parking spaces. But this should not excuse the Government for not incorporating the revenue and expenditure of these projects through the estimates book.
And on the topic of schools, I must make reference to the unprioritized delivery of St Martins School, promised to parents by May 2017 and only just recently seen works commenced. I am sure it will look great, but the fact that it has not been prioritised despite the flurry of projects the Government has embarked on and completed.
Additionally, I would be grateful if the Government could provide details regarding the crown land sold for £50.02m in 15/16 given this created a substantial amount of revenue for the Government.
Mr Speaker, I, as well as my colleagues on this side of the house have demonstrated Gibraltar is not as rosy at the Government would have you believe. Should you go into the online presentation of the budget, you will find the costs of capital projects, but no details as to how they will be funded and repaid by this community.
The debate on our public finances should be one based on honesty. As projects go up, we should know how they are being paid and how they are meant to be repaid. There has to be a recalibration in the way politicians deliver projects.
If you spend £95m on a new energy plant, levy the relevant revenue source to cover that expenditure, lets not pretend electricity prices don't have to go up and the Government should continue to subsidise consumption to the extent that it does. If not just from the environmental angle, but from a fiscal angle too, be clear with people of what is expected from them in return. That was the GSD way of doing things, there was no fear as to whether our public spending was too high, we had every faith in the hands of Sir Peter Caruana.
If you are going to boast about ideas and obtaining value for money, don't spend £40m on cladding for a facelift on buildings built over 50 years ago when you know you can build better quality homes for the fraction of a price, lets have a long term vision in how we do things and develop our land for the next generations.
I have tried to be as balanced as possible in delivering my address, praising the Government where credit is due but also holding them to account, highlighting flaws and areas where, quite frankly, more needs to be done or where things could have been done better.
But one thing is certain Mr Speaker, despite our political differences, despite the diatribe at times in this House, I know that we have more that unites us than divides us.
Mr Speaker, I would like to thank you, the clerk and his team for the hard work they do and wish you all the best in preparing for the next general election.
Thank you very much Mr Speaker.