Mar 04 - Government Insists GSD Subsidised Therapies Approach is 'Inconsiderate'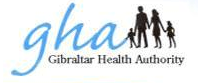 In response to the GSD's recent statement calling on the administration to confirm its position on therapies subsidised by the GHA, a Government statement has claimed that the party is seriously lacking in experienced MPs on the front bench and has scored another own goal.
A statement goes on to note, 'In questioning the aim of the Government to provide additional services, the GSD takes a dog in the manger approach and suggests that when it comes to such services, it must be all or nothing. This clearly indicates that the GSD would wish to deprive all those benefiting from oxygen therapy and using NaPro technology just because the Government does not offer every possible form of alternative treatment. What a narrow-minded and inconsiderate approach from Mrs Ellul-Hammond.
The suggestion that the Government is not being even-handed is preposterous, given the former GSD Government's own decisions to support some very deserving charities over others, ostensibly equally deserving, without explaining what criteria were used.
In this context, the accusation of spending tax-payers' money inappropriately is even more incredible. For the cost of the air terminal, the oxygen therapy charity could have been kept going for 415 years.'
The Government has insisted that it will continue to drive its health policy, both within and outside the GHA, reaching its own informed decisions and benefiting as many members of our community as possible, even if the Opposition would rather it didn't.