Mar 28 - GSD Continues to Probe Government for Inconvenient Answer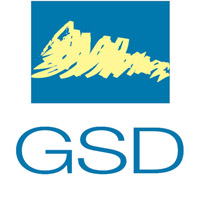 The Leader of the Opposition, Daniel Feetham, yesterday assured the Chief Minister that no one in the GSD is angry at either him or the Government. "What we are" said Mr. Feetham "is concerned, along with many others members of the community, that Mr. Picardo seems determined not to provide information he finds inconvenient". 
The GSD insists that they have seen this in relation to the refusal by the Government to state who invited the Chief Minister and Dr Cortes together with their spouses to the Washington Presidential inauguration events, which reportedly cost up to US$100,000 and what (if any) arrangements the Government has in place with that person or company.  At the end of the day the Opposition is entitled to scrutinise any such arrangements including whether they provide the taxpayer with value for money or whether they are susceptible to scrutiny in other ways.  Most people in Gibraltar have been astonished that the Government has refused to answer what have been very simple questions from the Opposition.
"This is not an isolated example" the Leader of the Opposition continued.  "Last year in answer to Parliamentary Questions the Chief Minister confirmed that Glyn Ford, a former Labour MEP for the South West and Gibraltar region and who, more significantly, is a member of and campaigned for the GSLP during the Election in December 2011, had been taken on by the Government under a consultancy contract, for an undisclosed fee.  The Chief Minister, however, categorically refused to disclose the terms of the contract and amount being paid to Mr Ford."
A statement released by the party notes, 'Perhaps there are people in Gibraltar who are angry that the Chief Minister enjoys paying lip service to transparency and accountability but then refuses to disclose these matters together with the growing and colourful catalogue of this Government's record of repaying the loyalty of its supporters in any number of ways.
This includes the withdrawal of a defence to the claim of unfair dismissal from the Gibraltar Bus Company issued by Peter Sardena; the quantum promotion of a very well known GSLP supporter and GSLP internet warrior from the position of office administrator to Manager of Administration at the Bus Company; the award of the contract for the Bus Company's advertising to a company owned by well-known GSLP supporters; the awarding of Government contracts for works done to Government flats.'