Mar 28 - PDP Urges Government to Attract Banks to Gibraltar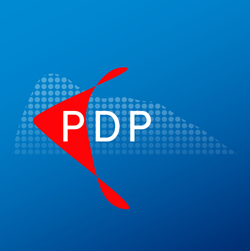 The PDP takes note of the announcement by Barclays Bank of its review of its Gibraltar operation as part of its general review of its business worldwide.
It hopes that at the end of the review process it will conclude that it should retain its links with the Rock that go back well over 125 years. In the meantime it wishes to express solidarity with the local Management and employees and their desire to retain their jobs and prospects.
The PDP recognises that the Government are in discussions with Barclays and encourage the Government to leave no stone unturned at a commercial and political level here and in the UK to encourage a favourable outcome during the review process. Although the possible departure of Barclays from Gibraltar would have substantial ramifications for its employees and customers the PDP believe that it would through no fault of Gibraltar send the wrong signals to potential investors and clients of Gibraltar PLC.
The Barclays announcement does however highlight two fundamental issues that the Government should address. The first is the lack of choice to customers in terms of retail high street banks. Should Barclays decide to depart from Gibraltar we would only be left with two high street banks namely Natwest and Jyske Bank. In this regard the PDP strongly encourage the Government to progress its plans to develop the Gibraltar Savings Bank on the basis of a properly FSC regulated and independently governed Bank.
The second is the fact that the Government should concentrate its efforts in attracting other Banks to Gibraltar. The fact is that the Banking sector in Gibraltar has shrunk over the last 15 years and this is regrettable. The PDP understand that this is not the direct fault of the Government nor its predecessor as Gibraltar as every other jurisdiction has been part of global challenges and centralisation that in pact on Banking, however the PDP believe that more could have been done and going forward can be done to attract Banks to what has historically been a profitable jurisdiction for operators. A focus on smaller well respected Banks with a less global policy on Banking may well be the emphasis that should be adopted.