May 03 - GSD Corrects 'Erroneous Speculation' In Panorama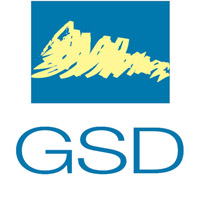 The GSD notes the Panorama lead article in today's edition on the Government's decision to revive the Eastside project.
The article speculates that an offer for investment has been made to the Government of Gibraltar by the former GSD Deputy Leader Joe Holliday on behalf of foreign investors.
The article goes on to erroneously speculate that this has caused a rift with GSD party leader Daniel Feetham. "If the multi-million Eastside project finally gets off the ground, those sources believe that it will serve to strengthen further the political standing of the GSLP/Liberals", says the paper.
Commenting on the matter, Party Leader Daniel Feetham noted, 'whilst noting the media reports on the matter I would like to make it absolutely clear that there is no truth to the suggestion that either I nor anyone in the GSD would not welcome any large scale investment to Gibraltar on the basis that it would "strengthen the political standing" of the Government. This is a ridiculous assertion. Mr Holliday has decided to leave politics following the last general election and has since therefore left the GSD executive after 16 years of service to this community. He has every right to earn a living and I would like to wish Mr Holliday well in his future endeavours. Clearly the Government of Gibraltar has so far failed to deliver on their electoral promises of massive inward investment with the Chief Minister frantically running around, including his latest sign-post to Spanish businesses being welcome to set up in Gibraltar.  Unlike the GSLP, everyone in the GSD family stands ready, able and willing to assist the Government of Gibraltar by putting Gibraltar first. That includes me as Leader of the Opposition and Mr Holliday as its former Deputy Leader.'