May 09 - FCO sets the record straight on "Bilateral Talks"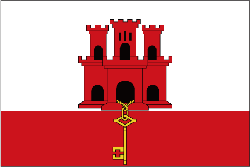 The Governor's office yesterday released a statement in regard to the recent Spanish newspaper, ABC's interview with Spanish Secretary of State, Mendez de Benito. In the article, the Secretary of State said "there are bilateral talks going on with London".
A statement released by the FCO says:
"No. The shared position of the UK Government and HM Government of Gibraltar is that the Trilateral Forum for Dialogue is the only acceptable formal process for negotiations between UK, Spain and Gibraltar. The UK remains strongly committed to the Trilateral Process. We recognise the value of dialogue and co-operation on issues of mutual importance including fishing and environmental protection. The Trilateral Forum of Dialogue was designed to facilitate this and we would like to see a return to this Forum."
The original questions in Spanish were as follows:
-¿Cómo va el diálogo con el Reino Unido sobre Gibraltar?
-Estamos hablando fundamentalmente de dos temas, que son los relativos a la prohibición por las autoridades gibraltareñas a los pescadores de La Línea y de Algeciras de faenar en las aguas que rodean al Peñón, que para nosotros es inaceptable; y la gestión de las dos zonas de interés comunitario –la de España y la de Reino Unido, más pequeña- para la preservación del medio ambiente. Y si hablamos con Londres de manera bilateral, es porque no se ha aceptado la oferta de un Foro de cooperación a cuatro bandas –España, Reino Unido, Gibraltar y las autoridades del Campo de Gibraltar-, una vez que el ministro Garcia-Margallo dio por terminado el Foro Tripartito, que era de cooperación, pero en el que los gibraltareños introdujeron, indebidamente, cuestiones de soberanía.
-En esas conversaciones con los británicos, ¿se habla ya de soberanía?
-No, no hemos hablado de soberanía, excepto en lo que pueda incidir sobre la soberanía los asuntos de pesca y preservación del medio ambiente.