Aug 09 - UKIP To Contest Gibraltar 2015 General Election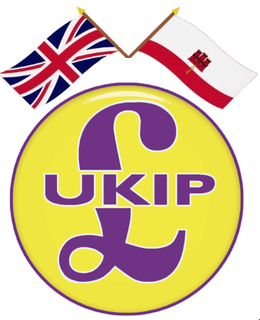 The United Kingdom Independence Party (UKIP) has confirmed that they will be putting forward a full slate of candidates for the 2015 general election in Gibraltar. This follows this week's visit from UKIP MEP and deputy leader Paul Nuttall and the party's campaign to raise awareness of the border delays within the European Parliament and the international press.
YGTV spoke to a spokesperson for Mr Nuttall who explained that he believes that UKIP's international influence will be good for Gibraltar especially at a time when relations with Spain are so tense. He said that by ensuring that UKIP become involved in local politics, the party can help boost Gibraltar's image and worldwide coverage.
Asked whether the decision was determined by recent events, he explained that the party had been considering this for around 18 months but the current situation had "pushed" them to act quicker.
UKIP believes that their party, its policies and their leader Nigel Farage have "vast support" locally and they are hoping to recruit local candidates to represent them in two years' time.