Sep 02 - Spanish Man Carries Cross in Protest Over Gibraltar Spain Dispute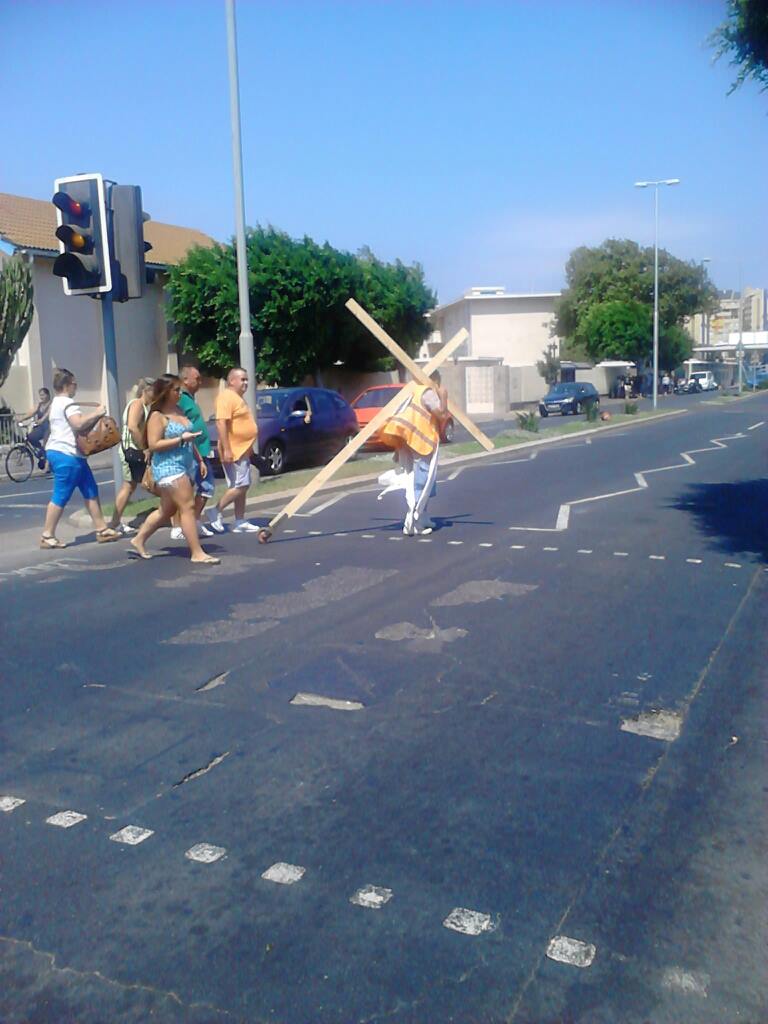 Spanish national Justo Marquez travelled to Gibraltar this weekend carrying a 10kg cross, in order to request God's intervention of the on-going dispute between Gibraltar and Spain. Press reports claim that the 50-year-old man is unemployed and planned to spend 24 hours in Gibraltar praying and fasting.
Sr. Marquez carried the cross on his back for four day before he arrived in Gibraltar. His pilgrimage began in Malaga. From there he walked, carrying the cross as well as a baguette and a bottle of water.
The man left Gibraltar this morning and was seen sitting on the La Linea side of the frontier at around 10 am.
Photo courtesy of Lewis Crellin