Feb 13 - Gibraltar Elected Chair of UK Overseas Territories Association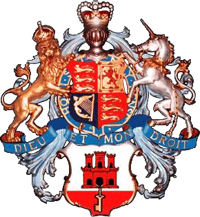 At the Annual General Meeting of UKOTA (United Kingdom Overseas Territories Association) held on Wednesday 12th February 2014, Gibraltar was elected Chair of UKOTA.
Albert Poggio, the Government's United Kingdom Representative, will represent the Government of Gibraltar in this role. The other offices of Secretary and Treasurer were taken by the Cayman Islands and British Virgin Islands respectively.
Commenting on the matter the Chief Minister, Fabian Picardo said, 'I am delighted with the regard in which Gibraltar is held within UKOTA. There are many areas of mutual interest in which we can share knowledge and experience to our collective benefit. I am looking forward to my tenure as President of the Political Council and in particular how it seeks to shape the nature of engagement with the United Kingdom Government in matters of importance to the British Overseas Territories.'