Jun 21 - New Upper Rock Suspension Bridge Opens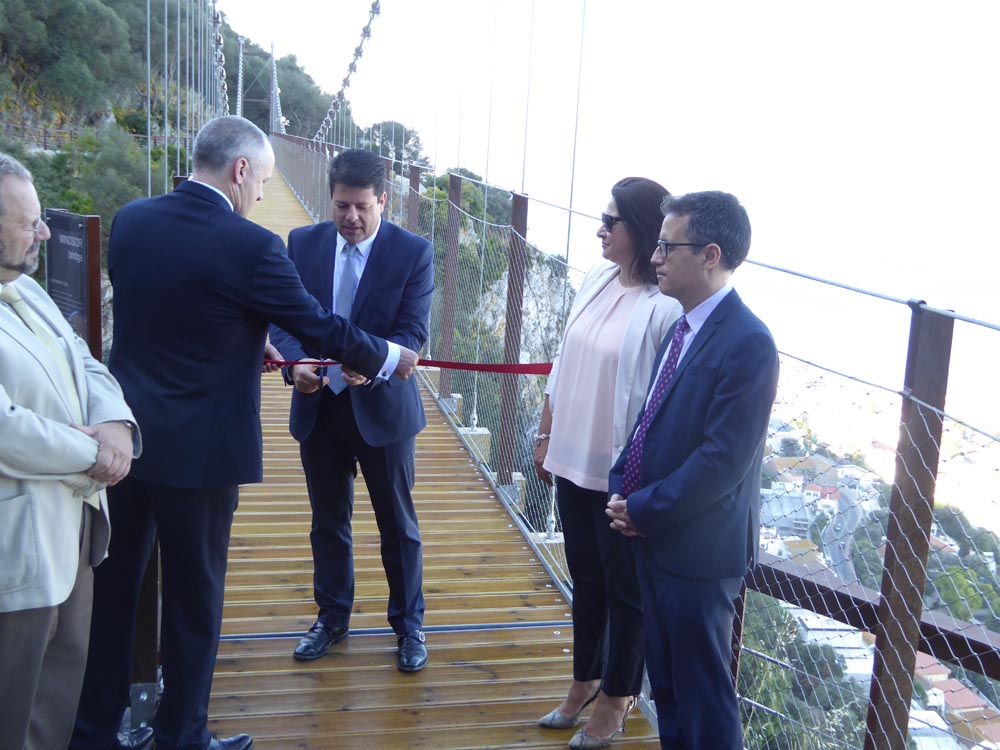 The new suspension bridge at Royal Anglian Way in the Upper Rock was officially opened this morning by the Chief Minister. The 75-meter bridge (longer than seven double decker buses) offers stunning views of the Bay and the sprawling city below.
The "Windsor Suspension Bridge" is part of a wider Upper Rock refurbishment programme that has seen rubbish and asbestos cleared from Royal Anglian Way and Rooke Battery to make way for user-friendly trails and interpretation panels.
Although the bridge is firmly rooted to the ground with supporting anchors driven 12 meters into the rock and 132 steel cables supporting its deck, a slight wobble adds to the thrill of the experience.
At the opening, the Chief Minister said: "If you want to see Gibraltar shine, you have to invest and make sure you bring out the best in our beautiful country. This is only the beginning […] this is part of what the Departments of the Environment and Tourism are calling the 'thrill-seekers trail' in the Upper Rock. It is my absolute pride and pleasure to declare this bridge open."
Visitors can access the bridge for free.