Dec 16 – Gibraltar's First Same Sex Marriage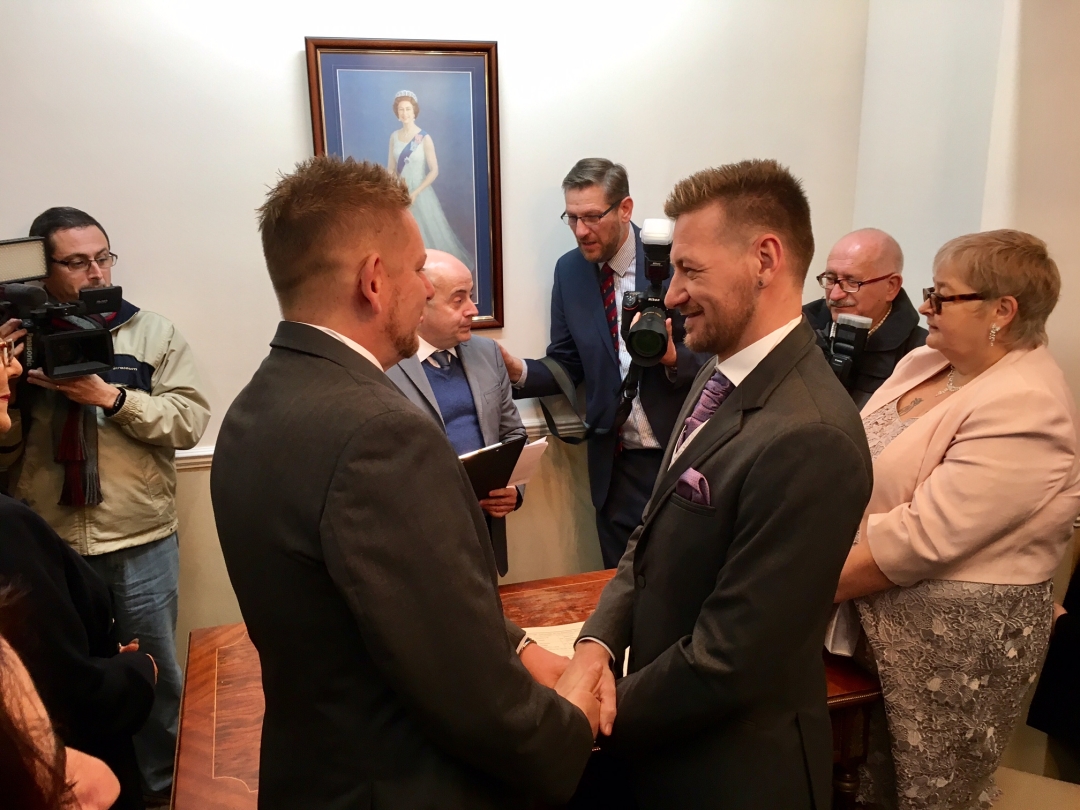 Gibraltar saw its first same sex marriage this afternoon at the Civil Status and Registration Office.
Adrian Charles Triay-Dignam tied the knot with his partner Aaron Mills in the first such union since Parliament voted to change the law in October.
Registry official Austin Viagas concluded the ceremony by saying "It is my honour to pronounce you husband and husband," – the first time these words have been used in a civil marriage ceremony on the Rock.
He concluded by telling the couple: "You've made history."
The Chief Minister, Fabian Picardo, also attended the marriage.
Below: L to R: Chief Minister, Aaron Mills, Adrian Charles Triay-Dignam and Austin Viagas.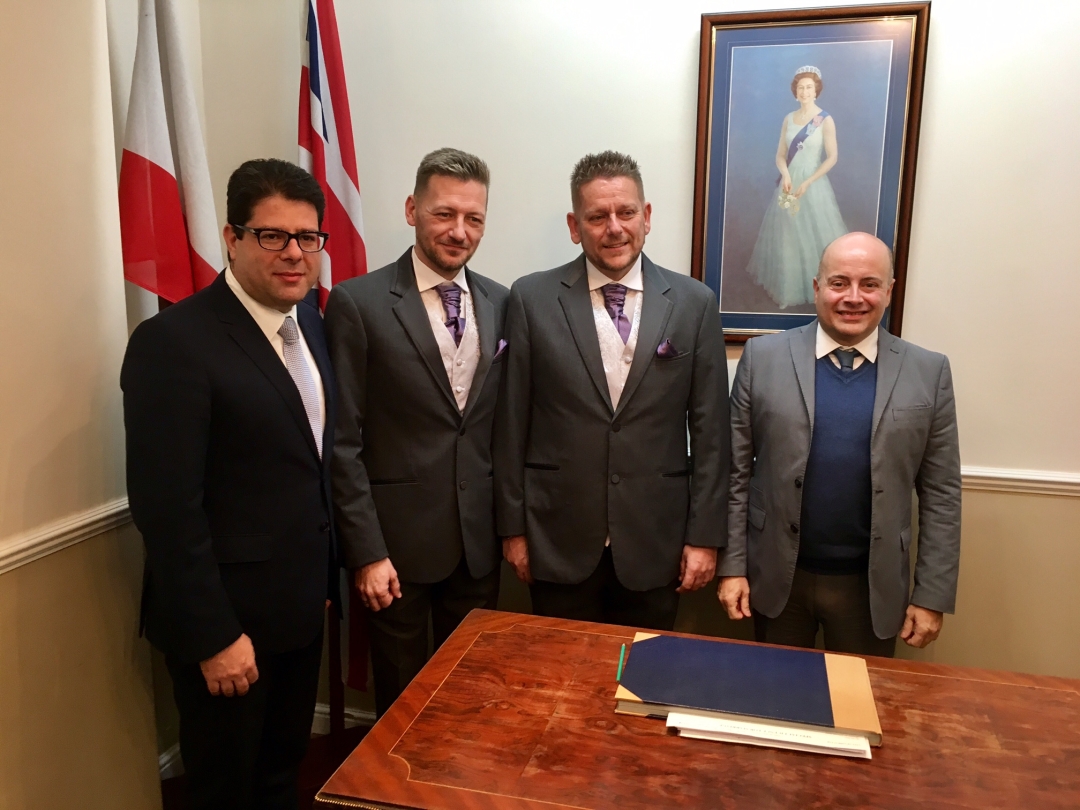 {fcomment}