Oct 11 - Beacon Press Meets With Minister To Discuss Cloister Ramp Bins And Parking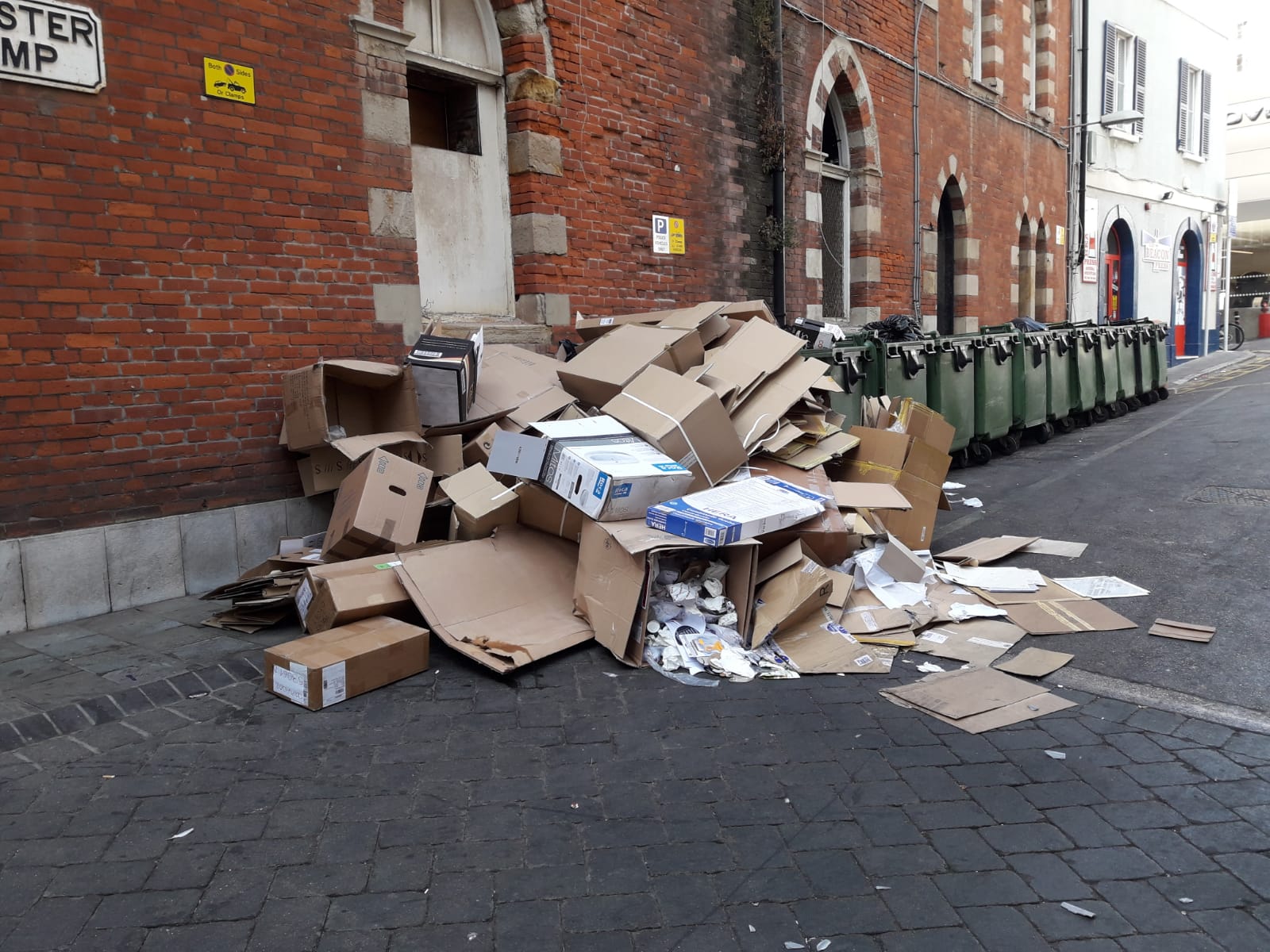 This morning, the Director of The Beacon Press Gigi Sene met with Minister for the Environment Dr John Cortes to hand in the petition signed by over 500 clients and to discuss issues arising from the location of refuse bins and parking bays outside the business in Cloister Ramp.
Ms Sene said: "Firstly I would like to thank him for responding so quickly and taking time out from his busy schedule to meet with me.  At the meeting we discussed all the issues raised in the petition and the impact these are having on our business, our staff and our customers.
"The meeting was very positive and the Minister has assured me that the refuse bins will be re-sited as per the planning consent approved earlier this year by the DPC and that these works will commence within the next two months.  He also told us that he had spoken to the Minister for Transport Paul Balban who has confirmed that as soon as the bins are moved, the commercial bays will be re-sited further down Cloister Ramp from our entrance.  
"I have also requested a meeting with the Traffic Commission to discuss these matters further and to bring up improved pedestrian access and safety issues in Cloister Ramp generally."