May 22 - Gibraltar Finance Team Attends Conference In New York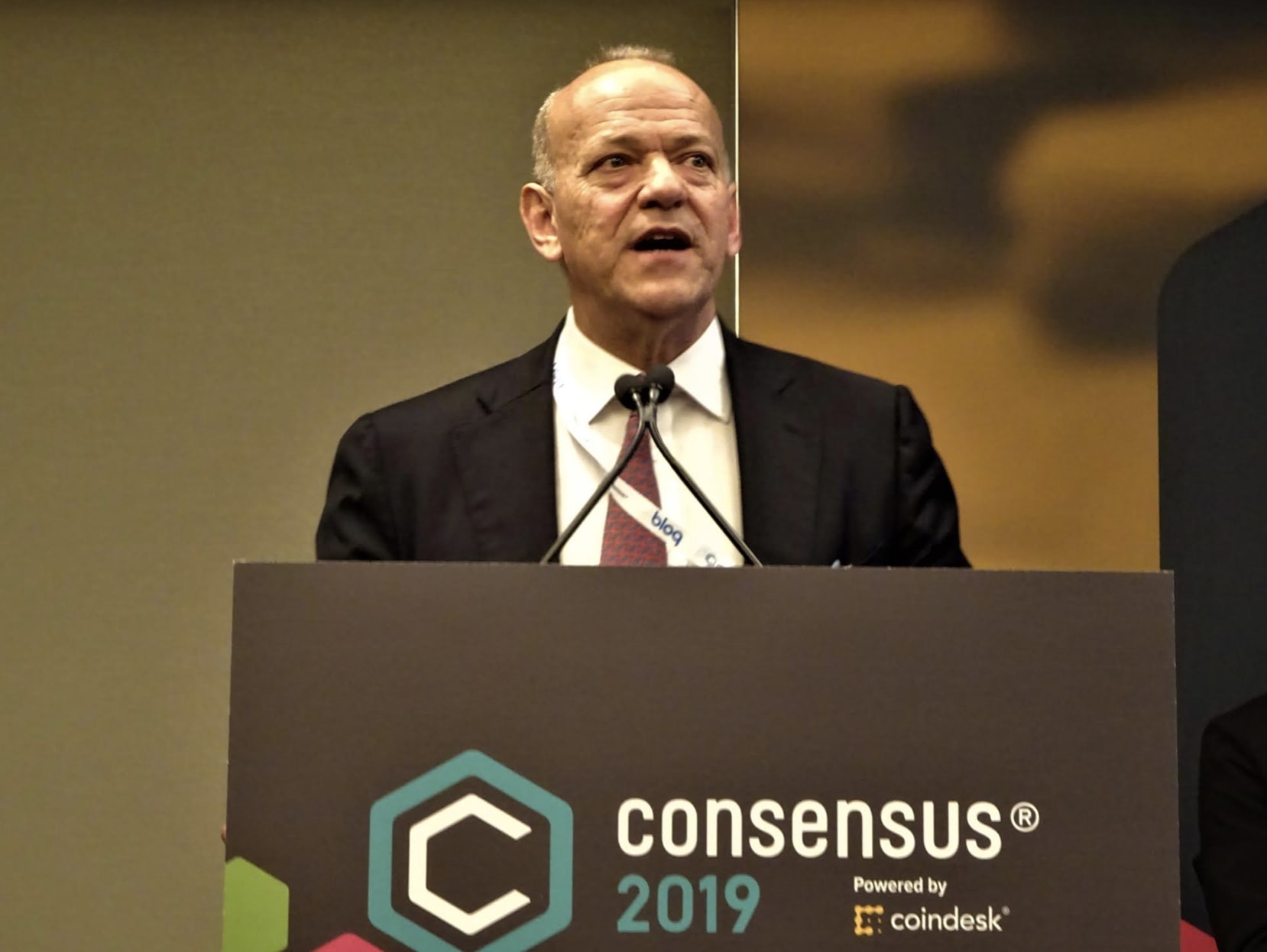 Last week, the Gibraltar Finance team attended the Consensus conference in New York.
Consensus is the annual gathering of the cryptocurrency and blockchain technology world.
A statement follows below:
Since 2015, Consensus has attracted every major company, developer, founder and investor in the cryptocurrency and blockchain world to engage in an annual discussion about the future of the industry. Previous speakers reflect the richness and diversity of the Consensus crowd, ranging from titans of Wall Street and rulers of the Fortune 500, to pioneering cryptographers and the core developers who power the world's most valuable cryptocurrencies.
The event enables Gibraltar Finance to meet with firms already licensed in Gibraltar as well as potential new firms interested in establishing themselves on the Rock. As a result, Minister Isola engaged with an array of firms and professionals in the sector as well as professional associations and attended a number of media engagements.
Minister Isola also delivered an address at Consensus entitled, "Build It and They Will Come: Global Blockchain Hubs Deep Dive" which provided an opportunity to share with the audience jurisdictional developments in Gibraltar in respect of our highly successful DLT proposition.
Albert Isola said: "This is my second visit to Consensus, the leading conference for this sector. I was delighted to, once again, be invited to speak to the international audience that the event attracts and showcase the extent of our journey over the last 12 months. Since our last visit, the first DLT Providers licences have been awarded together with several in principle decisions, a major step forward over that period. We have a pipeline of excellent new applications and I hope to be able to announce these shortly."
David Mercer CEO of LMAX Digital, recently in receipt of a DLT license, also spoke in the session on the merits of the Gibraltar legal framework.
Representatives from law firms Hassans, Isolas, PRT and Gibro Group were also at the Conference as were most of Gibraltar's licensed DLT firms.
Minister Isola also attended Digital Asset Summit a conference that helps bridge the gap between the legacy financial system and the nascent world of digital assets. DAS is designed with financial market and investment professionals in mind. Familiar concepts such as market infrastructure, trading and liquidity, and derivatives were discussed in the context of distributed ledger technology and the emerging field of "decentralized finance".
Accompanying Minister Isola on this visit were Michael Ashton and Paul Astengo, senior executives with Gibraltar Finance.


{fcomment}