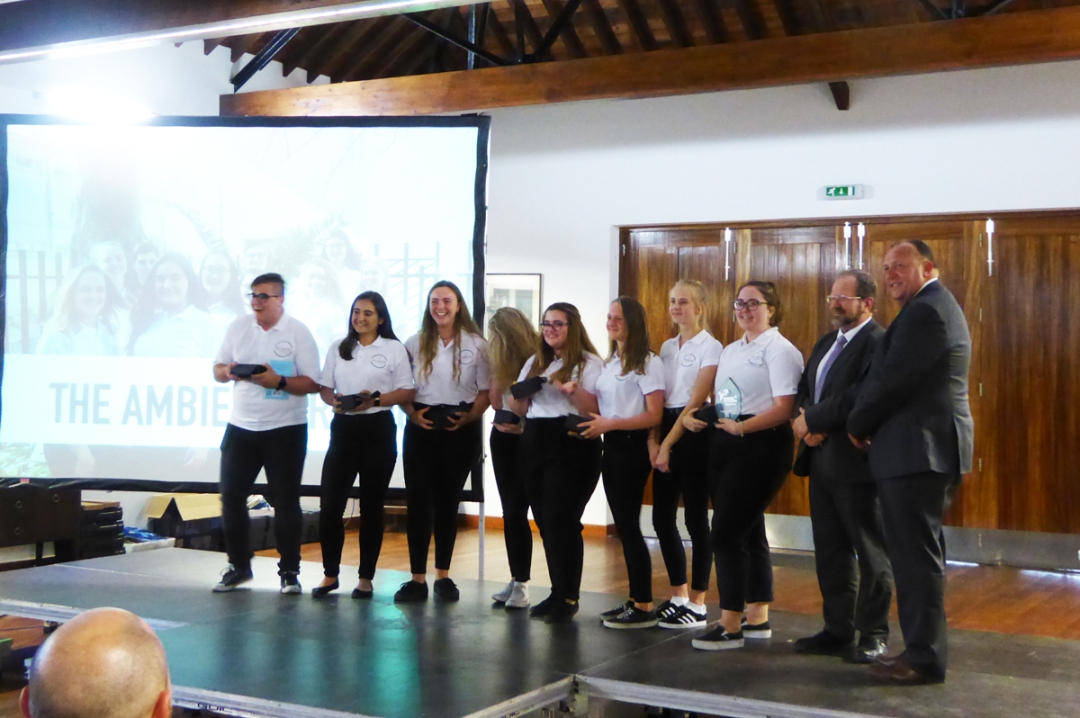 Ambient Project Wins Young Enterprise 2019
The Ambient Project are the winners of this year's Young Enterprise competition. The group of young entrepreneurs produced a children's book with a deep environmental message beating eight other teams to clinch the top prize.
The Ambient Project will now represent Gibraltar in the UK next week at the Young Enterprise finals.
Stuart Dalmedo, one of the judging panellists, said the decision was "extremely close" as the quality this year was very high.
Speaking yesterday evening at the prize-giving event in Grand Battery House, Minister John Cortes said the programme was "a great contribution" which brought together the business community, young people and education.
He added: "It shows young people the importance of business acumen - it's great for everybody, it's great for Gibraltar and Gibraltar's future."
In his introduction, Carlos Garcia (Young Enterprise Chairman) said the programme stretches the participants' imagination and takes students beyond the classroom into a "real business environment." He stressed that the important factor wasn't winning but the how much participants managed to learn during the process from conception to execution.
OTHER PRIZES
The Sales and Marketing and Financial Management Awards went to Orenda (pictured below). The Orenda concept was a small, portable exercise and muscle recovery roller. The Best Presentation Award, judged by Gibraltar Chronicle Editor Brian Reyes, was also handed to Orenda.
The Digital Presence Award went to Quest (creators of the Mo the Macaque book)  and the Journey Award went to Our Journey, a team that produced a poetry book titled 'Through Ink and Paper'.