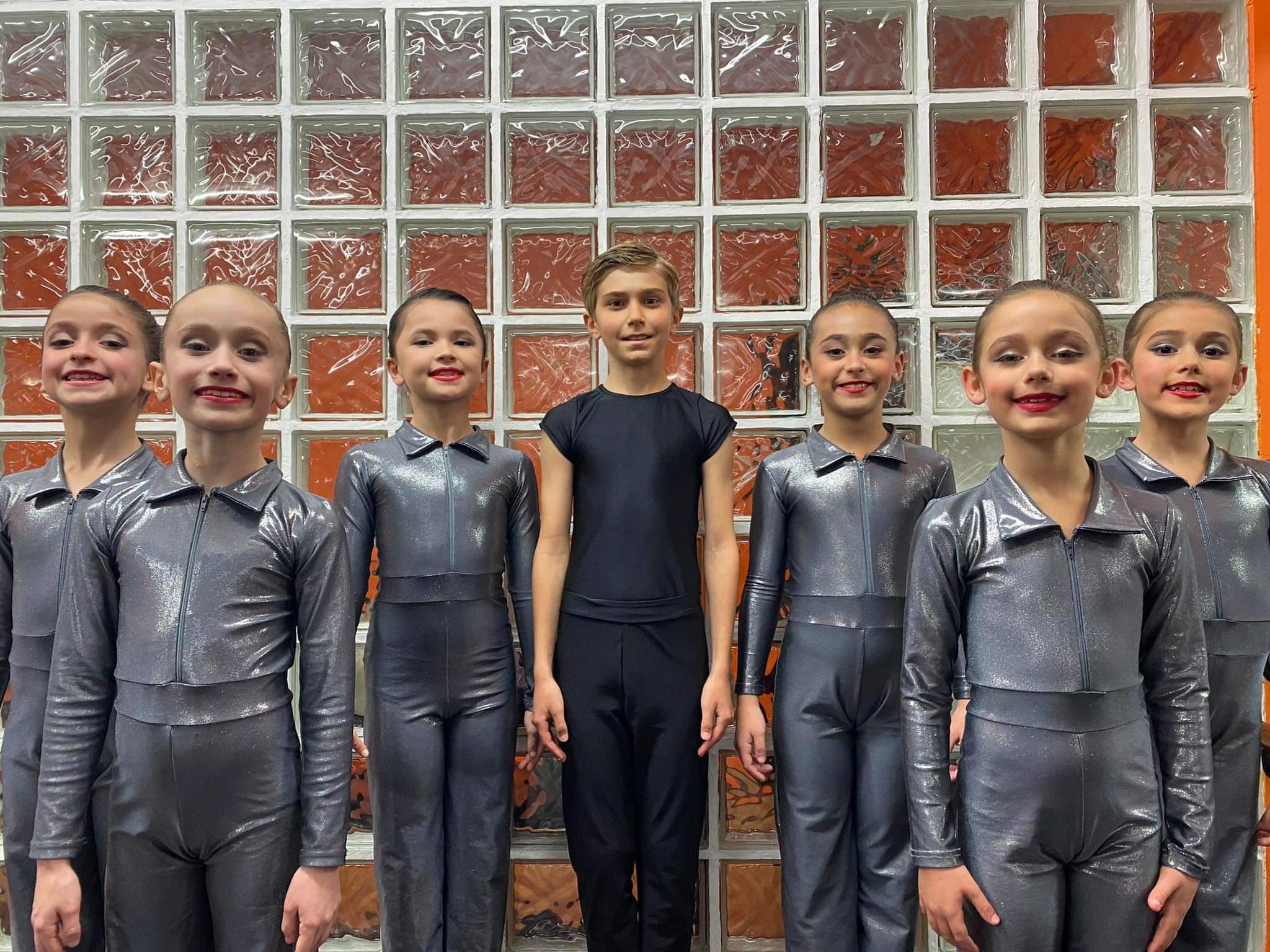 Danza Academy's Perform At The Move It Main Stage
Danza Academy was selected to perform at the prestigious Move It Main Stage at London's Excel for the second time this past weekend.
A statement from Danza Academy follows below:
Move It is described as The Worlds Biggest Dance Event. This time an amazingly talented group of 7 Minis aged between 7-10 were selected over hundreds of applications. The children were chosen to perform their Global Dance Open winning Jazz Group Piece 'Grease Lightning'. The performance took place on Saturday 11th March in the 10:30-11:15am slot. It is most rare to see the work of such little ones on the Main Stage as it's usually big Vocational Dance Groups and World renown companies who perform there and this clearly reflects the truly exceptional talent and standard of the children.
Dancers on this occasion were:
Alexander Perry 
Amy Holmes 
Emi Takahashi 
Jada Mascarenhias
May Montegriffo Santos 
Rihanne Goldwin 
Robyn Xiberras 
It is a second time for Danza Director/Choreographer Anne Marie Gomez. In 2019 her piece 'Libertad', a Contemporary Flamenco Fusion, to music by local virtuoso composer/ pianist Aaron Monteverde was chosen. On this first occasion ever for Gibraltar adult female seasoned dancers Anne Marie Reading, Robyn Bugeja, Nicola Dewar, Kayleigh Halmshaw and Angelina Haveland performed a beautiful, pure, classical piece dedicated primarily to the freedom of women.
"Having taught dance for the past 31years I feel privileged and proud that my work has stayed current and that my Mini students enjoyed performing in this exceptional event. They were truly impressive and delivered their work with great professionalism and charisma. Being so young they were in awe for a great part of the day after the performance. The chosen children are  amongst the best I have taught in my long career. They are exceptionally receptive to any idea thrown at them and very appreciative of any advice given to them. Obviously they were spotted by the program team who deal with hundreds of applications for this event. I was also delighted that on both occasions at The Main Stage my chosen pieces have been totally different in nature and delivered by different age groups. I believe this exhibits the high quality of versatile teaching that happens at Danza and how our students outshine in a variety of styles. We believe this to be incredibly important in the training of young dancers especially for those having dreams of being professional performers, teachers and choreographers. In this London trip I also visited two of our legendary past students currently performing at the West End Simon Antony at The Bridge Theatre in Guys and Dolls and Jonathan Lutwyche in The Lyceum Theatre in The Lion King, daily they expose the importance of versatility on stage at  first division level" said Danza Director Anne Marie Gomez. Anne Marie also taught a sold out class at Move It for the second consecutive year.