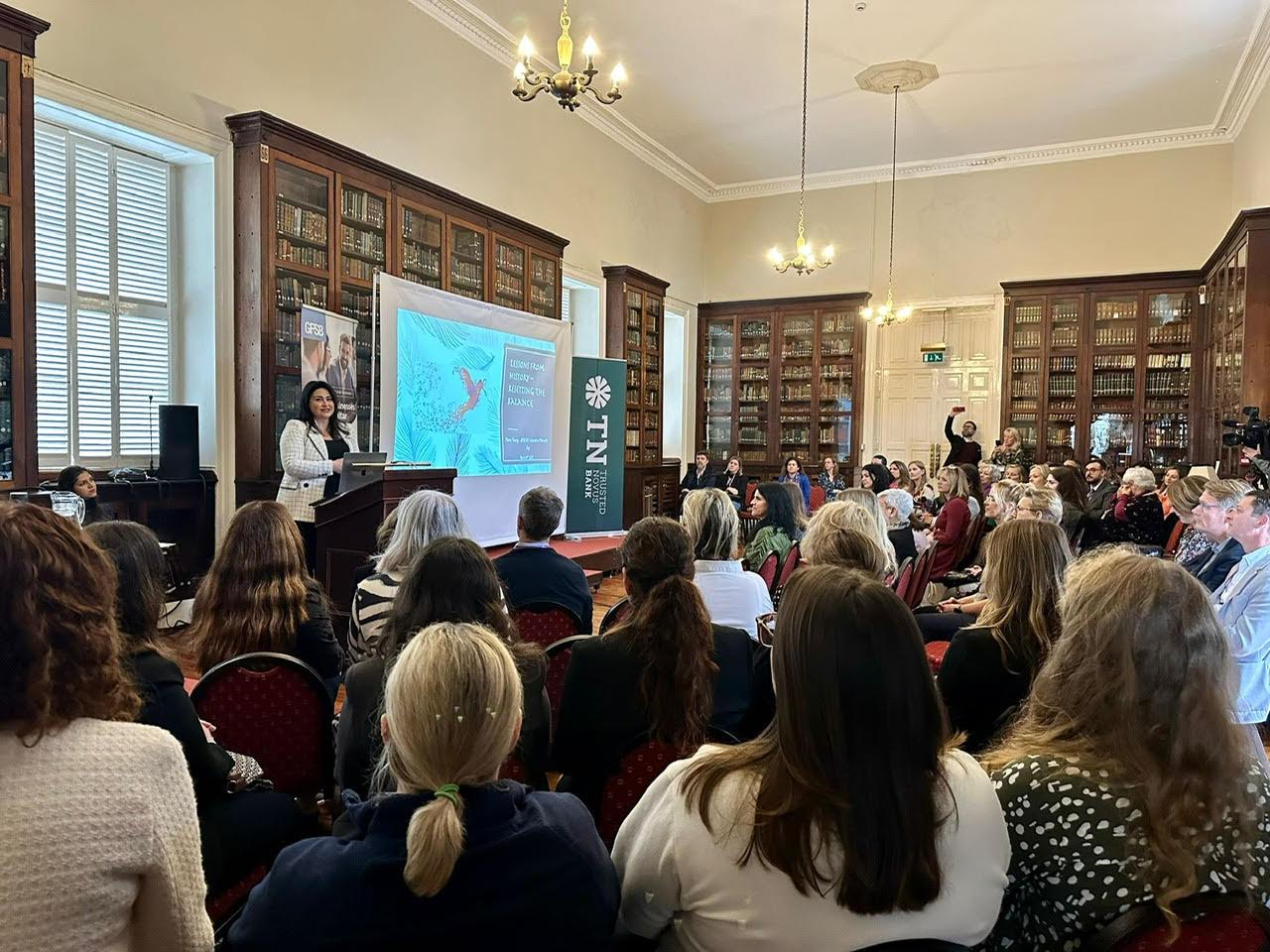 Women In Enterprise Launches Lean In Program At IWD Breakfast
The GFSB Women In Enterprise group hosted a successful breakfast workshop at the Garrison  Library to mark International Women's Day 2023. 
A statement from the GFSB follows below:
The event reflected the themes being  explored by many women and supportive men, across the Rock IWD once again gave the opportunity to focus on the need for greater diversity, inclusion and dialogue surrounding  balance between the genders.  
Opening the event, Minister Sacramento reminded those gathered that IWD has a long history  in Gibraltar and will continue to be marked until the balance between genders is visibly  addressed. Fiona Young then addressed the audience from a historical context, reminding  those gathered that human survival as a species depends on better allocation of tasks and  division of labour based on skill, ability and circumstance -rather than on contrived assumptions  about Gender. Stewart Harrison then inspired the audience with his explanation of the role he  has had in normalising gender harmony in cyber-space world, creating a new generation of  diverse coders, programmers and computer scientists. Rebecca Jackson then assisted the  participants to divide into small groups to experience the Lean-in methodology first hand. Giving  each other insights into questions such as "what would you do with an extra hour?" "what one  word would your friend use to describe you?" and "what advice would you give to your younger  self?"- helped the participants explore together their personal needs, approaches and  experiences in a way framed to build empathy, connection and understanding. 
Michaela Rees and His Worship the Mayor then closed the event with heartfelt pleas to those  gathered to encourage others to join in the dialogue about diversity. His Worship the Mayor  identified that he was "preaching to the choir" referencing the almost exclusively female  audience. It was recognized that until the outstanding matters are discussed between the  genders and a diverse range of people actively engage together on addressing these matters,  the movement towards diversity will remain extremely slow, which holds the whole of the  community back.  
The general conclusion was that there needs to be far greater opportunity for men and women  to work side by side tackling stereotypes, sharing domestic tasks and identifying and utilizing a  person's key strengths -regardless of gender. While it is clear there is much more to be done  and a much wider audience to reach before hopes for change can become a reality, the event  cemented the understanding that an excellent starting point is honest discourse and connection  between colleagues and peers, both men and women. The GFSB and WIE will be providing  more information on how to receive training to create Lean in Circles in their workplace.  Anyone wanting more information about this, or becoming a member of the GFSB Women in  Enterprise, please email Georgie at This email address is being protected from spambots. You need JavaScript enabled to view it.