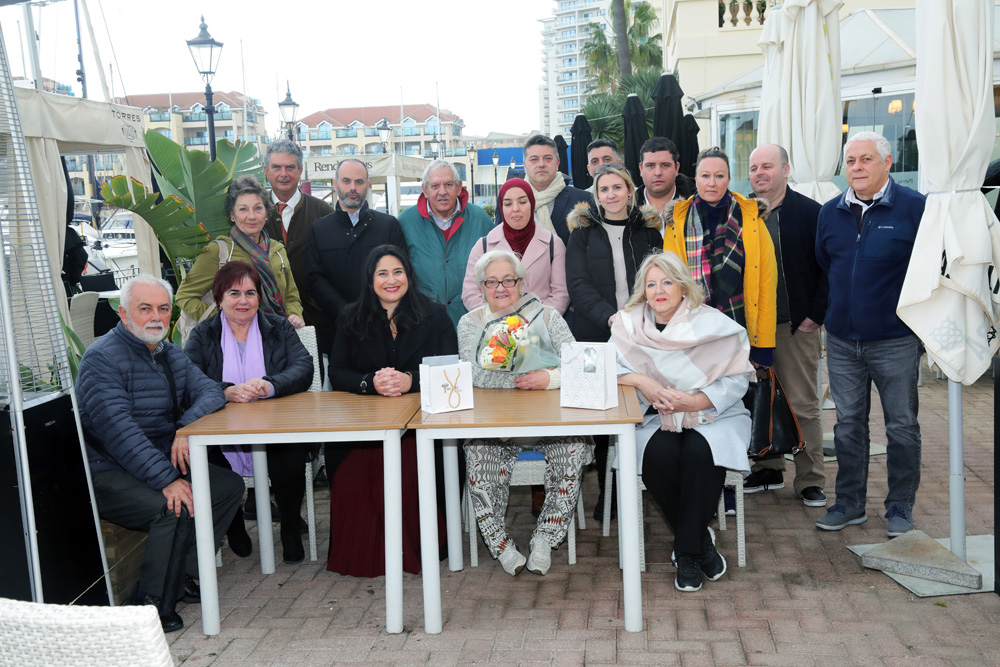 Marie Lou Guerrero Retires As Chair of the Citizens Advice Bureau Board of Trustees
Marie Lou Guerrrero MBE retired as Chair of the board of trustees of Citizens Advice Bureau after a tenure of 10 years.
Samantha Sacramento, Minister with responsibility for the Citizens Advice Bureau expressed her gratitude to Ms Guerrero for her hard work and dedication during her tenure and wished her a happy retirement.

Ms Guererro's retirement event was attended by Minister Sacramento, past and present CAB trustees, current and former staff members of the Citizens Advice Bureau and as well as volunteers all of whom wanted to thank Ms Guerrero personally. The Minister and Manager of CAB, Pili Rodriguez, also thanked Ms Guerrero for her time, voluntary service, and unwavering support to CAB, as thanks to her contribution to CAB, they were able to continue its mission and serve as many people as possible in the community each year.

The outgoing Chair, Marie Lou Guerrero MBE, said: "It has been a privilege to have been entrusted with the leadership of CAB these last ten years. During my tenure we have seen the Bureau develop the much needed service it provides for free to the community, meeting increasing needs, including services required throughout the pandemic. The Board of Trustees have always been there to support and assist the staff. Thanks to all at CAB, I am sure it will continue to grow from strength to strength."

Minister Sacramento said: "I recall approaching Marie Lou Guerrero as Chair 10 years ago asking her to Chair the board and wanted to personally thank Marie Lou for having been at the helm of the trust for the last ten years. Marie Lou has been instrumental in the development of CAB and her ideology and steer together with the hard work carried out by the CAB managers and employees have allowed it to progress as a successful organisation. This has resulted in many in Gibraltar to have been able to make use of this important service that not only offers support and advice but also guides those when faced with hardship."

The Chief Minister, Fabian Picardo, said: "I am extremely grateful to Marie Lou Guerrero for her efforts and dedication in this important service for a decade. Marie Lou has been instrumental in establishing changes in the operational running of the organisation which has translated into improving its success and importantly the extremely helpful service that it delivers and Marie Lou will no doubt be missed".