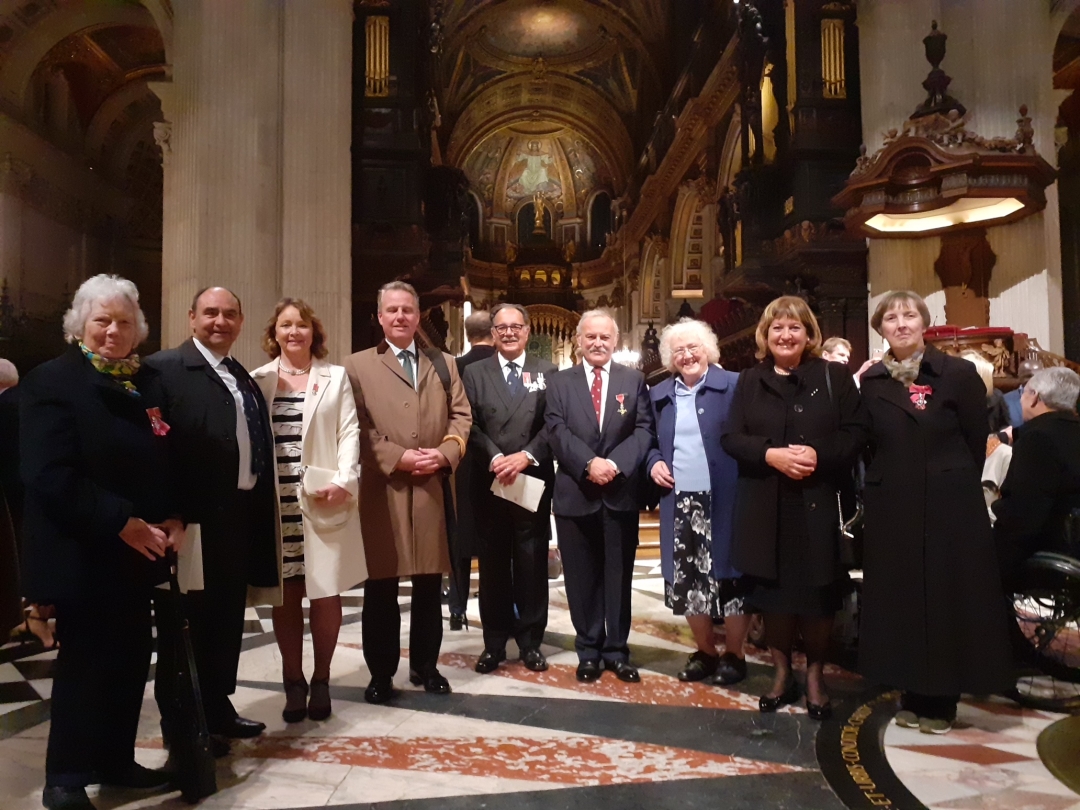 OBE Gibraltar Association Members Participate In An Evensong For The Order Of The British Empire
Members of the OBE Gibraltar Association recently attended an Evensong for the Order of the British Empire at St Paul's Cathedral.
A statement follows below:
They were joined by Lt Col Stephen Segrave, Registrar of the Order. 
Richard Labrador MBE, chairman of the Gibraltar Association, was invited to lead a Response during the Service.
Mr Labrador said he would never have imagined being this involved in a Service at St Paul's and was immensely grateful to the Chancery for having given him such opportunity.