Feb 08 - Stuart Cerisola Returns Wheelchair Donation to CFFG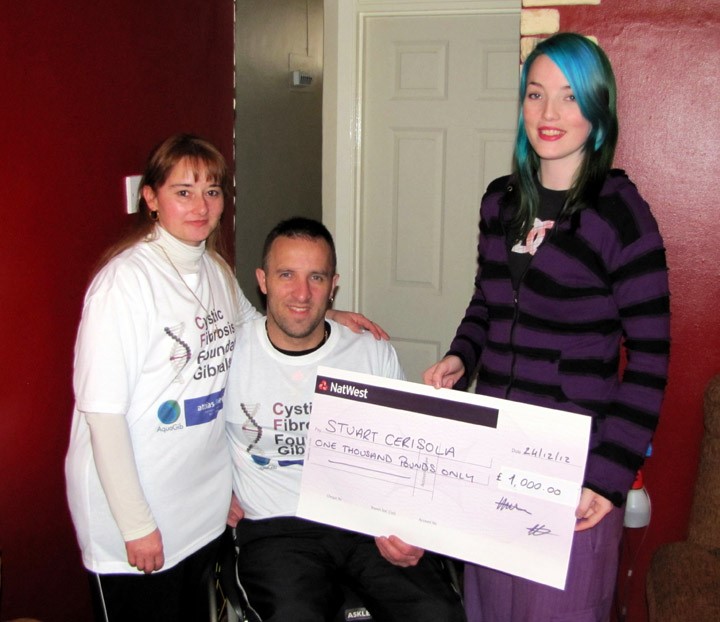 Following the recent announcement made by the Cystic Fibrosis Foundation Gibraltar, regarding Stuart Cerisola receiving a charitable donation for £1,000 for a new wheelchair, the group has noted that they have received a reimbursement of the funds.
Stuart explained that although he appreciated the gesture he would rather that the funds went to cystic fibrosis research being carried out. He added that the GHA will supply him with a wheelchair.
The funds have been re-donated to the Manchester Adult Cystic Fibrosis Centre at Wythenshawe Hospital, where they will go towards the purchase of equipment and services above and beyond that normally provided for by the NHS.