Feb 13 - King's Chapel Hosts Lent Charity Lunches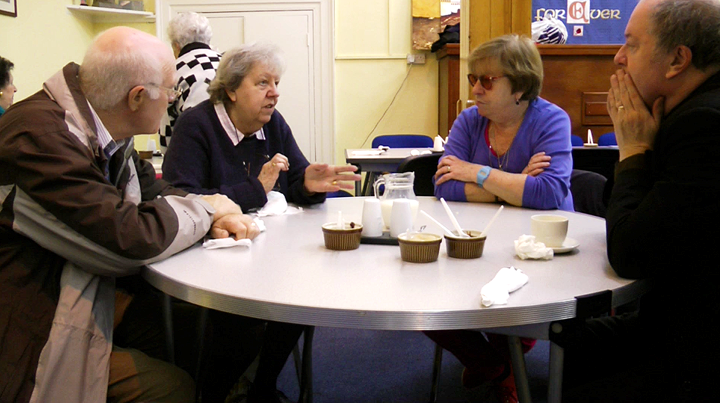 As per annual tradition, the King's Chapel has teamed up with a number of other churches within Gibraltar's Christian community, including St. Andrew's, the local Methodist Church and the Cathedral of St. Mary the Crown, to host a series of lent charity lunches. The lunches will run every Wednesday for the next five weeks, with all funds raised being donated to Nazareth house who host a local outreach programme. Nazareth House organises regular lunches for the less fortunate individuals in our community.
Reverend David Hore of the King's Chapel noted that each week the food is provided by a different church, with this week's soup lunch being made by members of the King's Chapel. This week's lunch included Italian Style chicken soup, leak and potato soup, carrot and coriander, scotch broth, and butternut squash. Bread and cheese was also provided, along with tea and coffee.
Reverend Hore also explained that the lunches served as a n opportunity for the Christian community within Gibraltar to get together every week. This week's soups were provided by Jean Penney, Liz Jackson, Jane Ramagge, and two other volunteers. The suggested donation for lunch is £4.50, but individuals are encouraged to donate whatever they can.