Feb 28 - St. Bernadette's Resource Centre Sports Day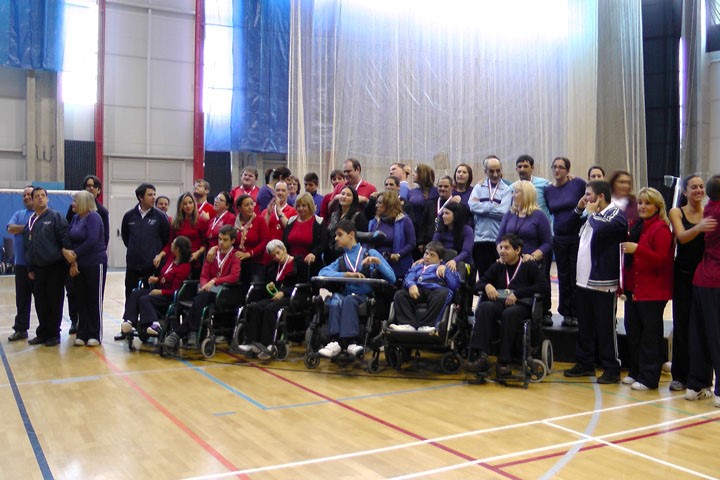 St. Bernadette's Resource centre held their 2013 Sports Day yesterday morning at the tercentenary Sports Hall. The events included the caterpillar race, the obstacle course and the parachute event.
Users of the centre were split into the red and blue team and all participants were awarded medals by Minister for Social Services, Samantha Sacramento at the end of the morning. The Minister thanked the staff of the centre and the GSLA for organising and helping out with the event. She also congratulated each participant for performing extremely well.
The service users from St. Bernadette's had been in training for their Sports Event since September 2012. They had trained hard to help to improve their coordination, motor skills, spatial awareness, listening skills and body awareness.