Mar 05 - RGP Launch Recruitment Campaign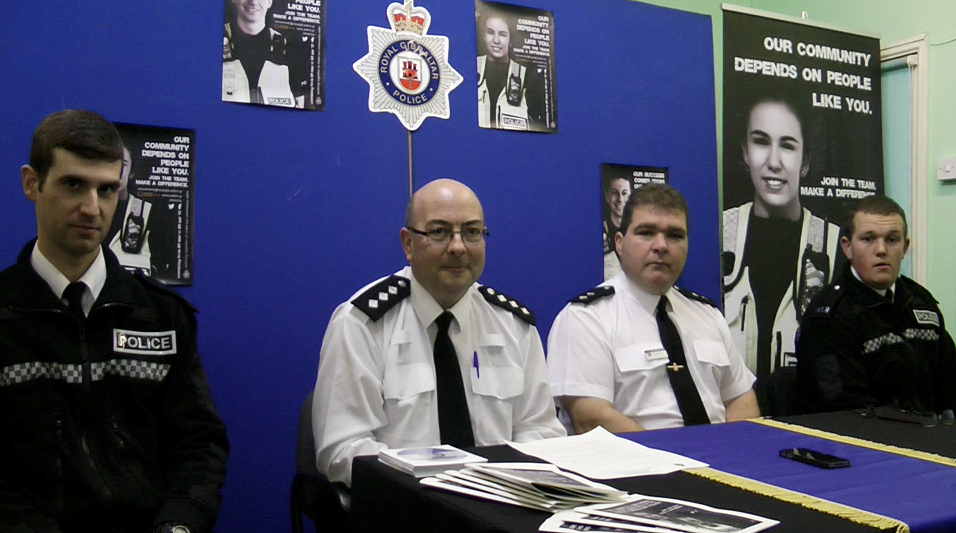 The RGP has officially launched their Recruitment campaign for the force's 2013 intake. This year, the police will make full use of social media in order to further publicise the initiative.
A maximum of 12 recruits will join the force following the selection process, which includes a weekend of intense training and learning the ins and outs of working for the Police. Applicants must have lived in Gibraltar for at least 3 years and have a minimum of 5 GCSE passes, including English Language. Chief Inspector Caruana explained that applicants must possess a strong sense of community and spirit, and must be disciplined.
Last year's winner of the best overall recruit, PC 212, Kyle Golledge added that applicants should be prepared for demanding training that involves a great deal of revision. Once officers are selected and the 18 week training is completed, they spend 4 – 6 weeks attached to a constable who mentors the new PCs.
Last year's selection process saw 40 applicants pass through to the training weekend. Individuals interested in joining the RGP can contact This email address is being protected from spambots. You need JavaScript enabled to view it. or visit www.police.gi for more information. Talks will also be presented to in conjunction with the Department of Education.