Mar 05 - Dolphin's Youth Club Alcohol Awareness Presentation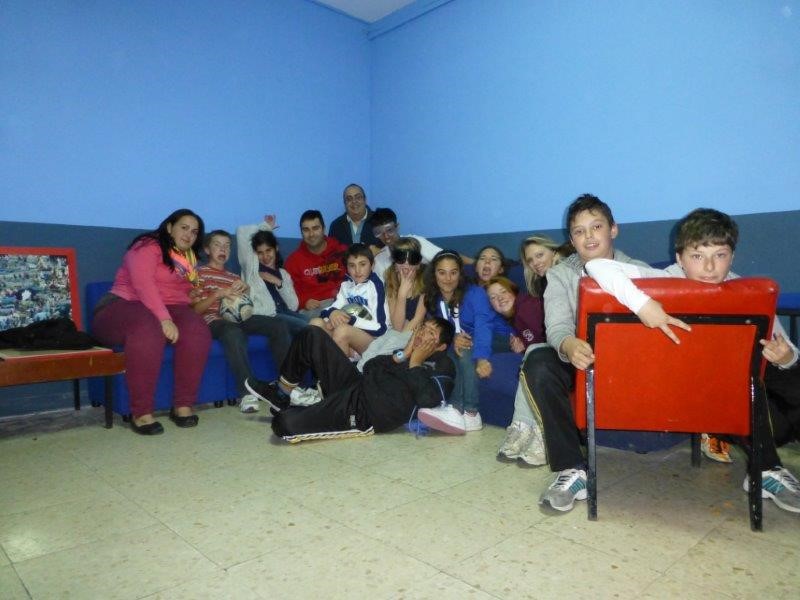 Young people from Dolphins Youth Club took part in an alcohol awareness session that was facilitated by John Montegriffo from the Care Agency. The aim of the session was to see the level of awareness amongst members on alcohol-related issues.
The young people were given a chance to wear some "beer goggles" which replicated the experience of being drunk. It quickly became apparent that simple things like walking along a line and passing a football to each other became difficult whilst wearing the goggles.
This fun activity was followed up with an informal question and answer session where young people had the chance to learn about binge drinking, harm minimisation when drinking, and alcohol and the law. Although everyone had enjoyed these activities, Youth Club members readily understood the effects of alcohol consumption, especially when using equipment or when driving.
This awareness session will be followed up in the coming months with a presentation on drugs and substance misuse.
Dolphins Youth Club is always on the lookout for new members and volunteers, so if you know of young people aged between 11 and 18 years or adults who would like to know more about the club's programmes and days of opening please contact the Youth Service on 20075020 or email This email address is being protected from spambots. You need JavaScript enabled to view it..