Mar 14 - Experienced Ambulance Staff Awarded Queen Elizabeth Jubilee Medals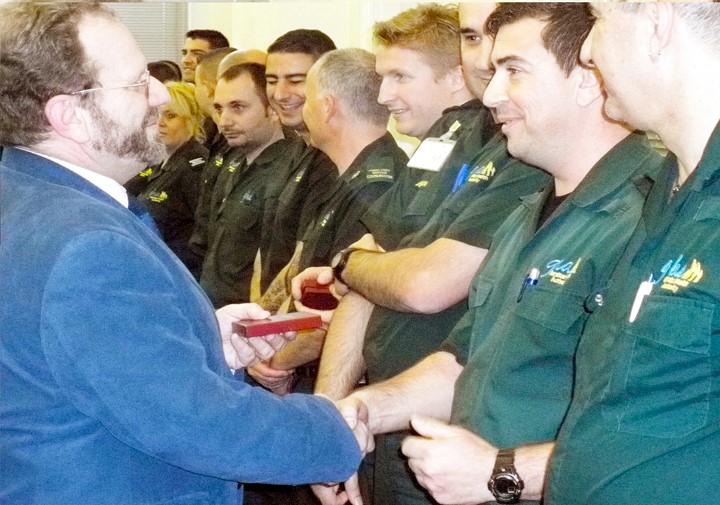 Twenty-eight proud members of the Ambulance Service with experience ranging from between six to fourteen years of ambulance work were presented the Queen's Diamond Jubilee medal on the 13th March at Bleak House by the Minister for Health John Cortes.
The Queen Elizabeth II Diamond Jubilee Medal is a commemorative medal created in 2011 to mark the 60th anniversary of the accession to the throne of Queen Elizabeth II. As part of the Queen's Jubilee, emergency service personnel that have completed 5 full calendar years of service on 5th February 2012 qualify for the Queen's Jubilee medal.
The Minister congratulated the recipients and commented on the excellent professional work carried out by the service and the way that the service had progressed and developed.