Mar 28 - Bus Fare Increases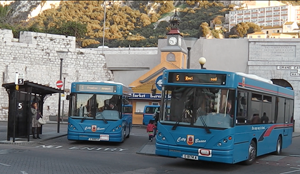 The Gibraltar Bus Company Ltd announces that as from the 1st May 2013 the bus fares will be increased by 50% as follows:-
Adult – £1.50 one-way
Adult – £2.25 day pass
Child – £1.20 one-way
Child – £1.80 day pass
OAP – £0.70 one-way
OAP – £1.20 day pass
Euro fares will be accordingly adjusted.
The free concessionary facility provided to residents and cross frontier workers who are registered with the ETB continues to remain in force. Parents of children who attend middle and secondary schools are asked to ensure their children have the Club Card Travel Card.
The Government wishes to remind bus users that the company has a website that has all the route timings and forms required for the Club Card.
Visit  the website at www.gibraltarbuscompany.gi.