Apr 03 - Injured Soldiers Treated to Super Yacht Stay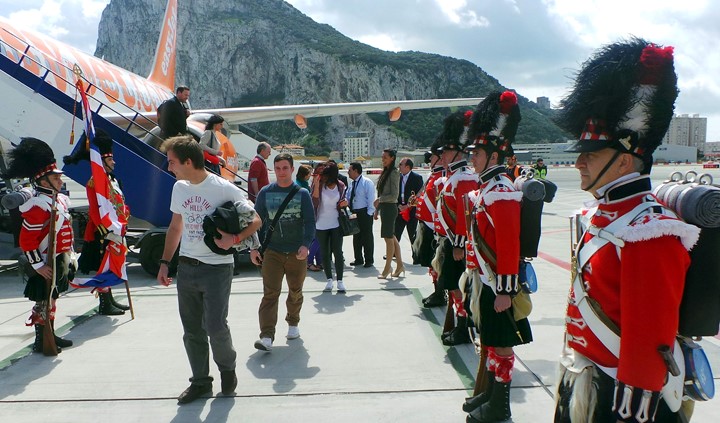 As reported yesterday, six injured soldiers arrived in Gibraltar yesterday thanks to UK based charity, 'Give us Time'. The soldiers, Cpl David Bainbridge, Lance Cpl Joe Fiddaman, Trooper Ben Barton, Lance Sgt Lee Sample, Lance Sgt Andrew Wilson and Colour Sgt Thomas O'Donnell all worked with the Brigade Reconnaissance Force which operates deep in Taleban territory, looking for enemy activity or mentoring the Afghan Security Forces away from the main British bases.
The soldiers, who were met at the Airport yesterday by Tourism Minister Neil Costa and Miss World 2009 Kaiane Aldorino will spend their holiday aboard a Gibraltar based Super Yacht.
Commenting on the matter, Patron of the charity, former Defence secretary, Dr. Liam Fox noted, 'this will be the trip of a lifetime and we are indebted to the generosity of the yacht's owner and the Gibraltar Government.  This is just such a good cause and I would encourage anyone with a holiday property – whether it be a Super Yacht or a caravan, and whether it be in Barbados or Blackpool – to think about donating any spare time for our soldiers and their families to use.
I wish our first group of soldiers a wonderful holiday.  This really is the least we can do for them and their families – and the tens of thousands of others – who have gone to Afghanistan and fought so bravely on our behalf.  It is humbling to read their stories and know that they faced danger so that we can sleep easily in our beds back home.  I hope they have a great time – they deserve it.'