May 03 - Sandy Bay to be Restored!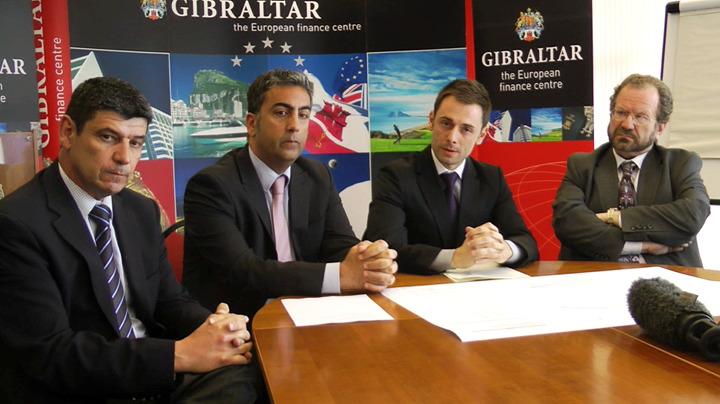 As part of a Government manifesto commitment on beach restoration, an Inter-ministerial committee comprised of Tourism Minister Neil Costa, Technical Services Minister Paul Balban, and Environmental Minister Dr. John Cortes, yesterday announced the commencement of works to be carried out at Sandy Bay.
Sandy Bay lost a significant amount of beach area in recent years due to storms, so in order to make the beach useable once more, works to build two adjacent, curved groynes will commence in the coming weeks.
The project, to be carried out by local company Van Oord (Gibraltar) Limited at a cost of £4 million, will also include nee sand, to be imported from Spain.
The Committee yesterday insisted that there would be minimum disruption to beach-goers, whilst the project is being carried out. Works will commence on land, meaning that at certain points in time, small areas of the beach may be closed off. During the Summer months, work will continue from the Sea. The project will continue for approximately 5 months.
It was also noted, that works were unable to commence earlier Winter storms could have disrupted the scheme. The restoration will require annual maintenance that will include the inspection of the two limestone groins and possible further sand regeneration in the future.
Commenting on the environmental aspect of the project, Dr. Cortes explained that the groins would be made of limestone, which will enhance marine life in the area. The project has been approved by the Nature Conservancy Council.
Minister Costa also added that another scheme is currently in discussion with the Tourist Board, regarding how to best facilitate other services on the beach, include a possible retail facility and seating and barbeque arrangements.