May 03 - Government Estate Refurbishment Project Kicks Off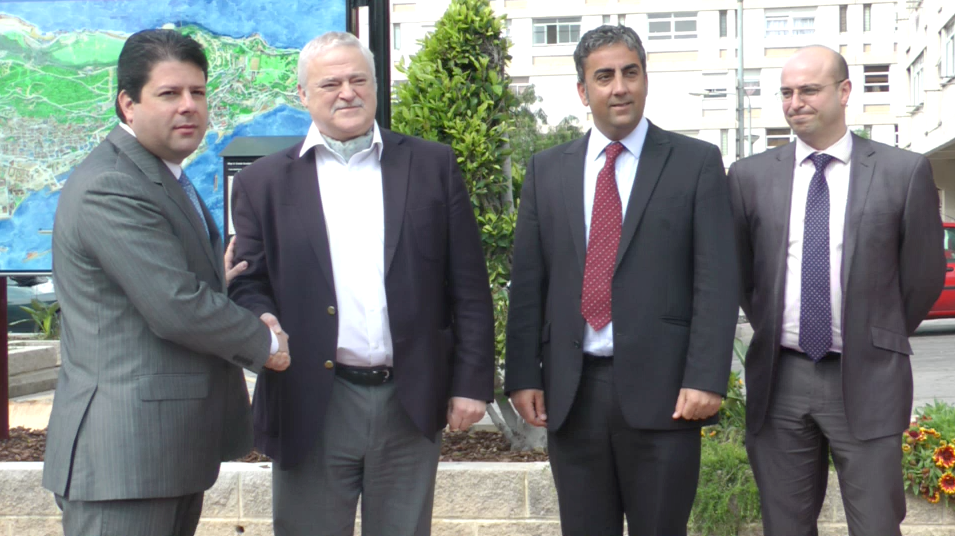 This morning, Chief Minister Fabian Picardo joined current housing Minister Paul Balban in visiting the three main Government Estates as Cladding and insulation works begin. The project is part of the flagship project to refurbish Laguna, Glacis and Moorish Castle Estates.
The huge project, which will be carried out over the next three years, includes insulating, cladding, roofing and window replacement for all 34 apartment blocks in Laguna, all 8 in Moorish Castle and all 10 in Glacis Estate. Laguna and Moorish Castle Estates will also see lifts installed in many of their blocks. Commenting on the process, Lionel Recagno, Housing Infrastructure Manager noted that although the process will begin slowly, it will pick up.
The insulation work is also set to enhance the energy performance of each building. The works, to be carried out by GJBS, will all commence together.
Chief Minister Fabian Picardo explained that this was a hugely important project for the Government, who are delivering on their manifesto commitment. He added that these 'forgotten Government Estates' haven't seen any refurbishment works in many years.