May 06 - Queen's Cinema to be Converted into Gibraltar National Theatre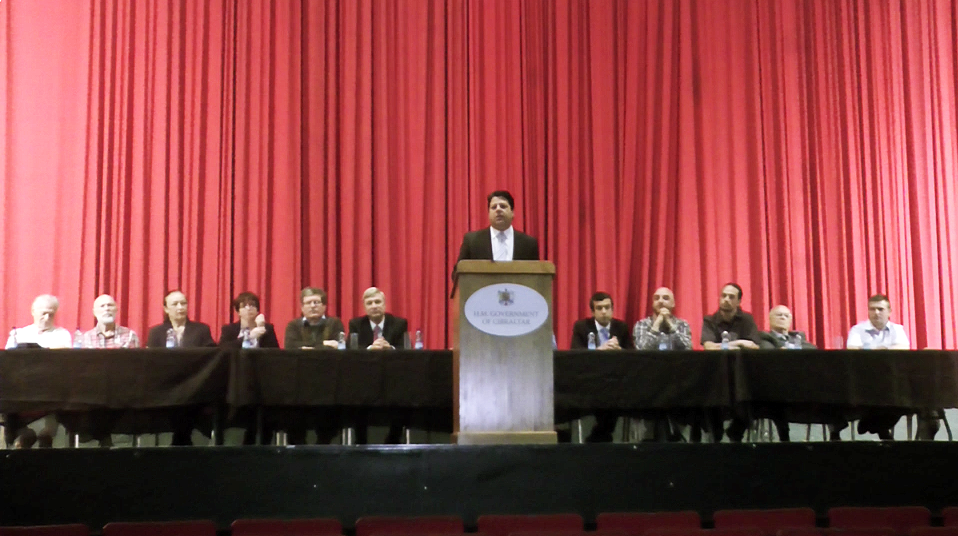 During a press call this morning, the Chief Minister announced the commencement of the process towards converting the former Queen's Cinema into Gibraltar New National Theatre. The flagship project is part of the Government's manifesto commitment to provide a new modern theatre for Gibraltar.
The former Queen's Cinema site was purchased for £3.5 million from the Benetar family and will undergo an extensive refurbishment programme. Speaking to YGTV about why the Government chose that site to hold Gibraltar's new theatre, Chief Minister Fabian Picardo explained, 'if you think about the plot and the fact that it's got road access on both sides, it's close to a car park, it's in an area where we believe we can bring all the trucks necessary for touring productions. It's also got the size that we need it to have.'
The theatre will also be home to the Gibraltar Academy of Performing Arts, providing studio and rehearsal space for Gibraltar's talented young artists.
The project is to be headed by a committee chosen by Mr. Picardo. The group, made up of ten local specialists, includes Bayside Head of Drama, Julian Felices, Minister for Culture, Steven Linares, local professional actress, Carmen Gomez, Director of Santos Choir and Santos Productions, Christian Santos and vice president of the Gibraltar Amateur Dramastics Association, Joe Cortes.
The inaugural performance is expected to take place by 2015. Commenting on why he chose the committee that he did, Mr. Picardo stated that these are the people that know what they're talking about when it comes to either local theatre production or even international productions. He added, ' I can't think of  better group of people to advise us on [this project].'