Jun 12 - Mayor Hosts Rotarians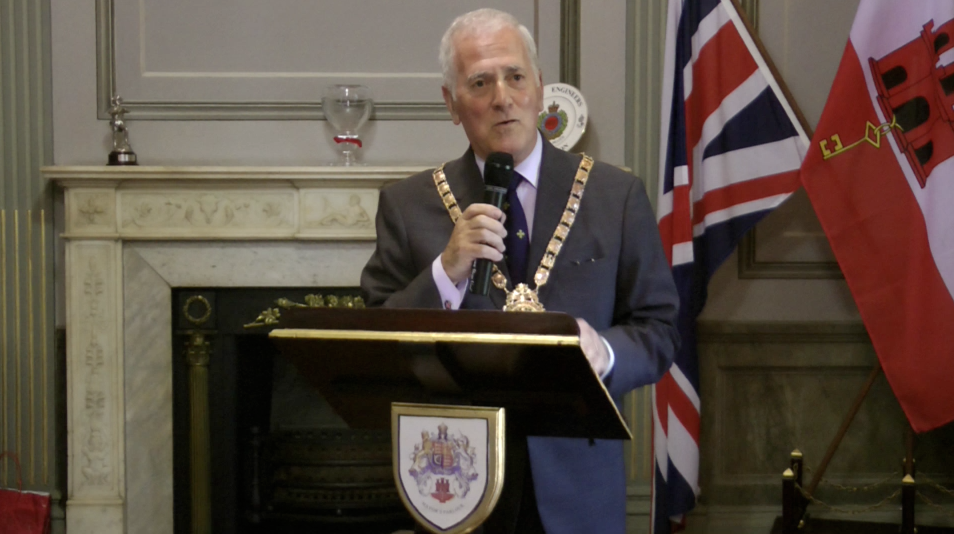 Yesterday evening, His Worship the Mayor hosted the Rotary Club's weekly meeting at the City Hall. As an honorary member of the Club, Mayor Tony Lima insisted that this meeting gave him an opportunity to host the club and open his doors to them.
His Worship continued by explaining his background in the Civil service briefly, and then went on to outline the history of Mayoralty. The Mayor was presented with a honorary Rotary Club tie.
President of the Club, Jennifer Stentiford explained that they were privileged they felt to be able to hold their meeting in such prestigious surroundings. She considered it a great honour that His Worship had invited the club to carry out their meeting at the City Hall.