June 19 - Treaty Of Utrecht Stamps Issued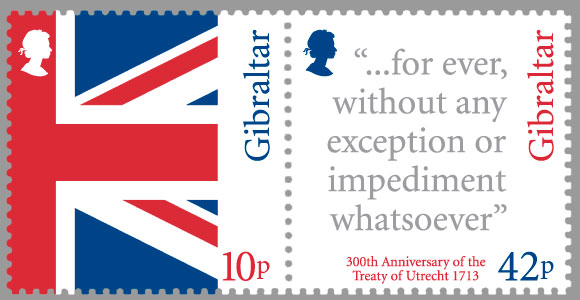 The Government and the Gibraltar Philatelic Bureau are issuing two stamps to commemorate the 300th Anniversary of the Treaty of Utrecht 1713-2013 on the 20th June.
The 10p and 42p stamps come in a se-tenant format and feature the United Kingdom flag and a quote from Article X of the Treaty of Utrecht "...forever without any exception or impediment whatsoever".
The stamp has been designed by local stamp designer Stephen Perera.
These stamps are available for purchase at the Philatelic Shop in Main Street; via the Gibraltar Philatelic Bureau's official website www.gibraltar-stamps.com and on www.wopa-stamps.com.