Jul 18 - Auditor's Report on Reyes and SP Butchers Tabled in Parliament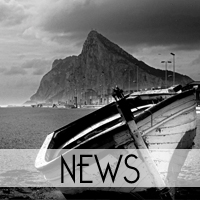 A report carried out by the Principal Auditor into payments made by the former administration to S.P. (Butchers) Ltd was released into the public domain today, following its tabling in this morning's Parliament session. The business received almost half a million pounds from the Government in 2008. Much controversy has arisen from the matter as a family member of former Minister, Edwin Reyes, had a vested interest in the company.
The Principal Auditor notes within his summary that £258,750 was paid to SP Butchers for the surrender of three stalls and two cold stores in the public market, as well as a vault at 4 Fish Market Road, which also included the payment of £30,000 for refrigeration equipment.
The report states that Land Property Services valued the stalls, Cold Stores and Vault at £22,100 less than the agreed sum between SP Butchers and the former Government. These valuations were based on rents in respect of cold stores and Public Market stalls. Refrigeration equipment was not included in LPS' valuation. It was noted that the difference was paid as compensation for the value of the business, as it could not exist with these facilities.
It is stated that a dispute existed between the original market stalls' tenants and the Government regarding the rent being charged and nonfulfillment by the Government of the embellishment of the Public Market. Consequently, SP Butchers owed rent amounting to £73,205 on hand-over of the units. This amount was not deducted from the amount payable to SP Butchers. £62,732.21 was waived on the basis that LPS had not billed SP Butchers. The balance of £10,472 was written –off on instructions from No.6 Convent Place without formal authority from the Financial Secretary.
The report states that the £30,000 paid to SP Butchers for the refrigeration equipment was based on the fact that the freezers were in perfect working order, it was then confirmed by Mifsud Electrofreeze Ltd that the equipment had indeed been routinely maintained until the date they were handed-over to the Government. Rock Cool Ltd valued the equipment at £49,200.
The document continues, detailing the sale of a plot of land on Catalan Bay Road that was leased to SP Butchers by the Government, and the surrendering of a refrigerated store on Waterport Road.
The reports in full pdf format can be found here:
2-review-of-payments-oem-group-and-haymills.pdf