Jul 18 - Youth Exchange Programme 2014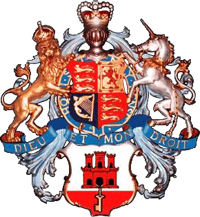 Next summer, the Youth Centre aims to participate in an international youth exchange programme and it is already begun to raise funds for this activity. On Saturday 6th July tickets for a raffle were sold outside Morrisons to raise cash for this and other upcoming youth projects.
These fundraising events themselves are invaluable vehicles which encourage and foster teamwork as well as helping to build and improve the self-confidence of the young people who participate in these events, particularly as they involve dealing with the public and fellow workers.
The Youth Service would like to thank Morrisons and all the businesses that kindly donated vouchers for the raffle.
The raffle's winning ticket numbers were 0766, 0165, 0598, 1379, 0473, 0095, 0226, 0260, 1469, 0096, 0197, 0842 and 0779. The holders of these winning ticket numbers have already been notified.
For further information on such events, or on how to become a youth volunteer, please contact the Youth Office on Tel: 20075020 or This email address is being protected from spambots. You need JavaScript enabled to view it.