Jul 23 - Chief Minister Sends Congratulations Following Royal Birth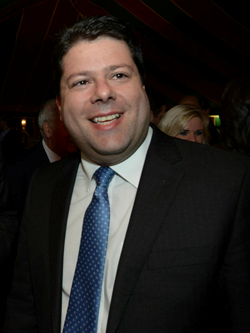 Chief Minister, Fabian Picardo, has sent a message of congratulations to the Duke and Duchess of Cambridge on the birth of their son.
'On behalf of the people of Gibraltar, I sent them our very best wishes on the birth of their first child, who will, one day, be the King of Gibraltar.' said the Chief Minister. 'Everyone on the Rock is thrilled to hear their wonderful news and we, of course, hope that they will be able to visit us in the not-too-distant future.'
The Union Flag will be flown on all Gibraltar's public buildings throughout the day.