Jul 25 - Employment Up in Spain Due to Record Tourist Season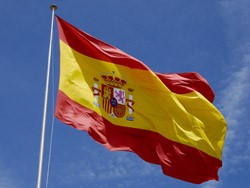 According to Spain's National Statistics Institute, unemployment figures have dropped from a record high of 27.2% to 26.3%. This drop suggests the first sign of growth within the economy, for two years. The newest figure follows statistics recorded in the second quarter of the year, this signifies that the number of unemployed individuals in Spain has dropped to just below six million.
Spanish expat daily, The Olive Press insisted that June saw a record boost in tourism for Spain during the month of June with 6.3 visitors taking to the country as the Summer began. This boost in tourism certainly acted as a factor in employment growth.
The BBC reports however, that Spain's central bank this week estimated a drop in the economy by 0.1%.