Jul 26 - Sunborn Out Of Dry Dock As Works Continue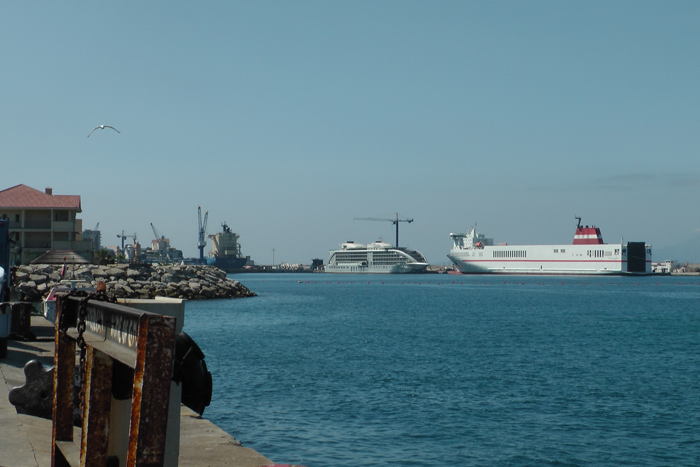 The Sunborn floating hotel has been out of the dry dock and berthed by the South Mole for some time.
According to Sunborn (Gibraltar) CEO Brian Stevendale, this is because the parts of the hull that were resting on supporting blocks need to be accessed. This can only be done by taking the vessel out of the dock and then returning it with the supporting blocks in different positions. Mr Stevendale said that, even though the Sunborn is not in the dry dock, works are nevertheless continuing in the hotel's interior. He said that once the necessary infrastructure is in place in Ocean Village and Government gives him the green light, the Sunborn can make its way to its permanent berth in the next few weeks.