Aug 30 - St Bernard's Catholic Social Club Celebrate Anniversary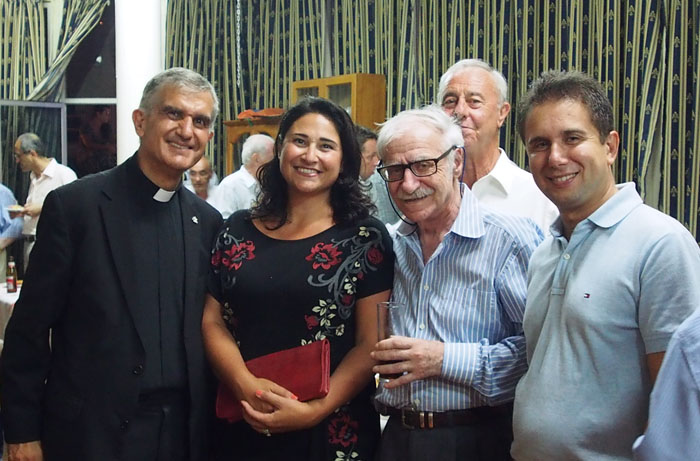 The St Bernard's Catholic Social Club celebrated its 66th anniversary on 20th August. The function was well attended by members and guests. Among those enjoying the traditional evening event were Ministers Bossano and Sacramento, the Mayor Tony Lima and Monsignor Charles Azzopardi.
This year's "Plaque of Honour" for the most distinguished Gibraltarian was awarded to Lt. Col. John Perez MBE for his distinguished military service and efforts in making Gibraltar and the Regiment what they are today.