Sep 03 - Frontier Checks Continue at Peak Work Times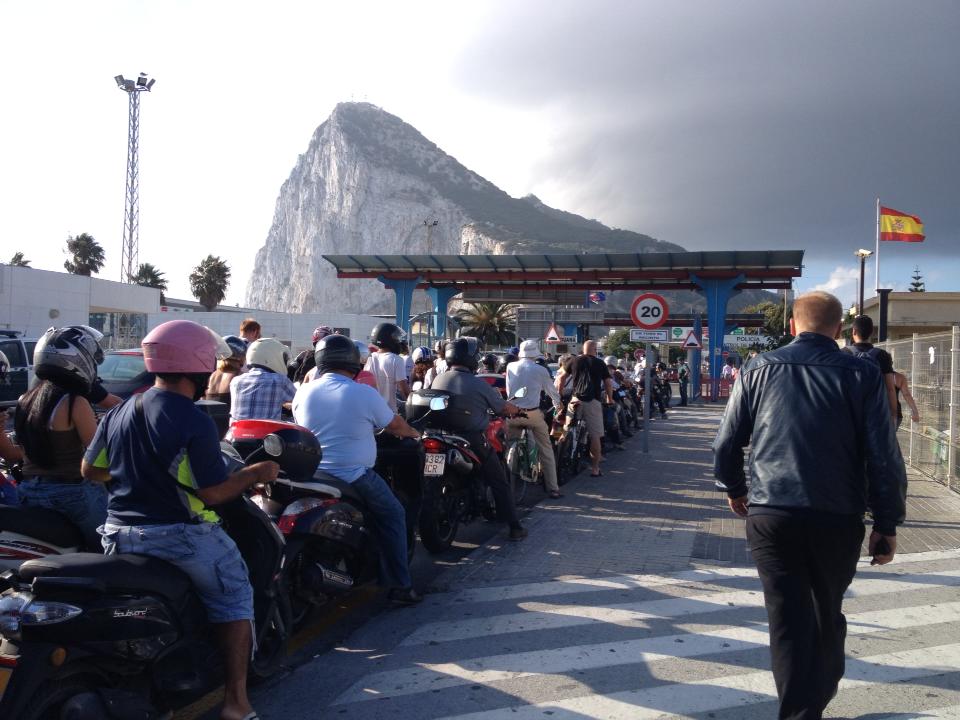 Despite the release of Foreign Secretary William Hague's statement to Parliament yesterday evening, detailing how unjust the Spanish frontier measures had become, queues this morning once again saw both vehicular and pedestrian traffic stalled to a halt as beret clad Guardia Civil officers, hailing from Seville, clamped down on customs checks.
Motorbikes were hit the hardest with Guardia Civil checking vehicular documents and passports. The peak times for these stringent checks appear to be during the mornings' busiest hours, including 7 – 8 am and then 10 – 11 am when many cross frontier workers struggle to get to work on time.
During his statement yesterday, William Hague insisted that these measures were 'wholly unacceptable' and emphasized that Britain will not stand by in the face of continued hostility.