Sep 03 - New FSC Chief Executive Appointed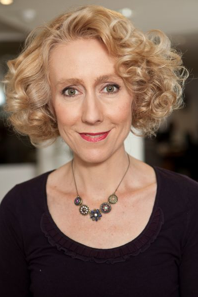 The Financial Services Commission has announced that Mrs Samantha Barrass has been appointed as the Commission's new Chief Executive Officer.
Mrs Barrass will join the Commission on the 17th February 2014 from her current role as an Executive Director of the Solicitors Regulatory Authority (SRA) in England and Wales, where she has been at the forefront of delivering the SRA's high profile reform of legal services regulation.
Mrs Barrass has also previously worked at the FSA in a variety of regulatory roles spanning the delivery of new regulatory approaches and policy at both a domestic and international level, the supervision of markets and exchanges, and was one of the first economists employed by the FSA to develop cost-benefit and other evidential techniques for new regulation. She began her working career at the Reserve Bank of New Zealand as an economist focused on monetary policy strategy and economic reform. Mrs Barrass holds a B.Com (Economics), from the University of Canterbury (New Zealand) and an MSc in Economics, from the London School of Economics.
Commenting on Mrs. Barrass' appointment, Chairman of the Commission noted, 'I am delighted to welcome Samantha as the new Chief Executive of the Financial Services Commission. With Samantha's proven high calibre and international experience in financial and legal regulation, I am confident that Gibraltar can look forward to continued growth as a successful, prospering and well regulated financial services sector with a high international reputation.'
Mrs. Barrass herself added, 'the Commission rightly enjoys a strong reputation for delivering high quality regulation of Gibraltar's growing and prosperous financial services sector. I am very much looking forward to leading the organisation, working closely with stakeholders, to build on those excellent foundations, further develop Gibraltar's financial services markets and enhance its reputation for excellent regulation of those markets.'