Jun 03 - New CBF for Gibraltar as Commodore Clink Accepts Rear Admiral Promotion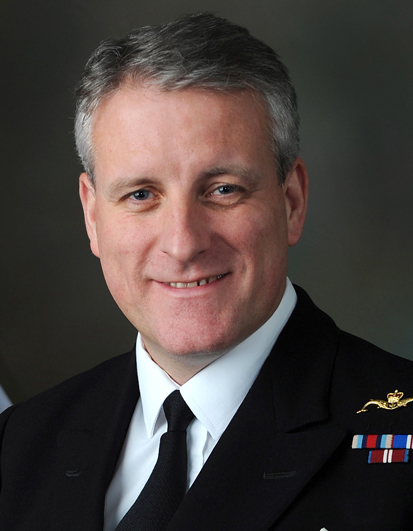 Accepting a promotion from Commander of British Forces in Gibraltar, to Rear Admiral on Flag Officer Scotland, Northern Ireland and Northern England and Flag Officer Reserves, the new CBF Commodore Ian McGhie MA RN will take up his post as from 5th August.
Commodore McGhie currently serves as the Captain Faslane Flotilla, where he is has responsibility for all UK submarines, which involves the generation of Force Elements at Readiness and Sustainability and includes leadership to the Commanding Officers and crews of Vanguard and Astute Class submarines, First Mine Counter-Measure Squadron units and the Patrol Boat Squadron.
As a career submariner he was the Navigating Officer for HMS ORACLE and HMS SCEPTRE and Staff Navigator on HMS DOLPHIN. He also served as Military Assistant to the Minister of State for the Armed Forces, The Rt Hon Adam Ingram MP before being appointed Chief of Staff to Commander Amphibious Task Group, working closely with 3 Commando Brigade which included a deployment to the Arabian Gulf.
He has also served as Watch Leader on HMS TRIUMPH and Executive Officer of HMS TALENT before going on to Command HMS SPLENDID. He was promoted to Captain in 2008 where he spent a year in Defence Intelligence before being dispatched to the Cabinet Office to help stand-up the Office of Cyber Security in 2009-2011.