Jun 10 – HMS Bangor Calls Into Gibraltar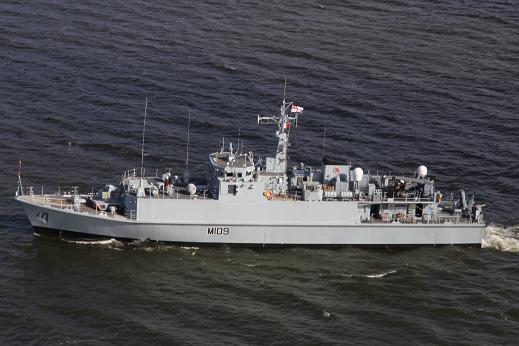 HMS Bangor will call into Gibraltar today for a short visit before heading to the Gulf region on deployment.
The ship will use the visit to top up on fuel and supplies, as well as giving the ship's company a few days rest and relaxation. 
The Commanding Officer, Lieutenant Commander Michael Carter Quinn, will attend the Queen's Birthday Parade in Casemates Square tomorrow evening and HMS Bangor will mark the date by 'dressing ship', when she will fly her decorative flags and pennants from bow to stern. 
Lieutenant Commander Carter Quinn said: "Bangor has a long transit out to the Gulf but we are busy 24 hours a day contributing to maritime security and protecting British interests throughout the journey. It is a real pleasure to bring the ship into Gibraltar for a short break from our tasking, allowing the team to soak up the history the Royal Navy shares with Gibraltar and experience what is always a hugely warm welcome."
For a number of the ship's company this will be their first visit to Gibraltar and a notable landmark in their naval careers. 
Able Seaman Dale 'Stretch' Askew is one such sailor, he said: "I'm really looking forward to sailing into Gibraltar.  Everyone talks about what a great place it is to visit, we have quite a lot of activities planned including a football match, the rock race and going to see the Barbary Macaques on top of the Rock."
{fcomment}