Jun 11 - 21 Gun Salute Celebrating Duke Of Edinburgh's 94th Birthday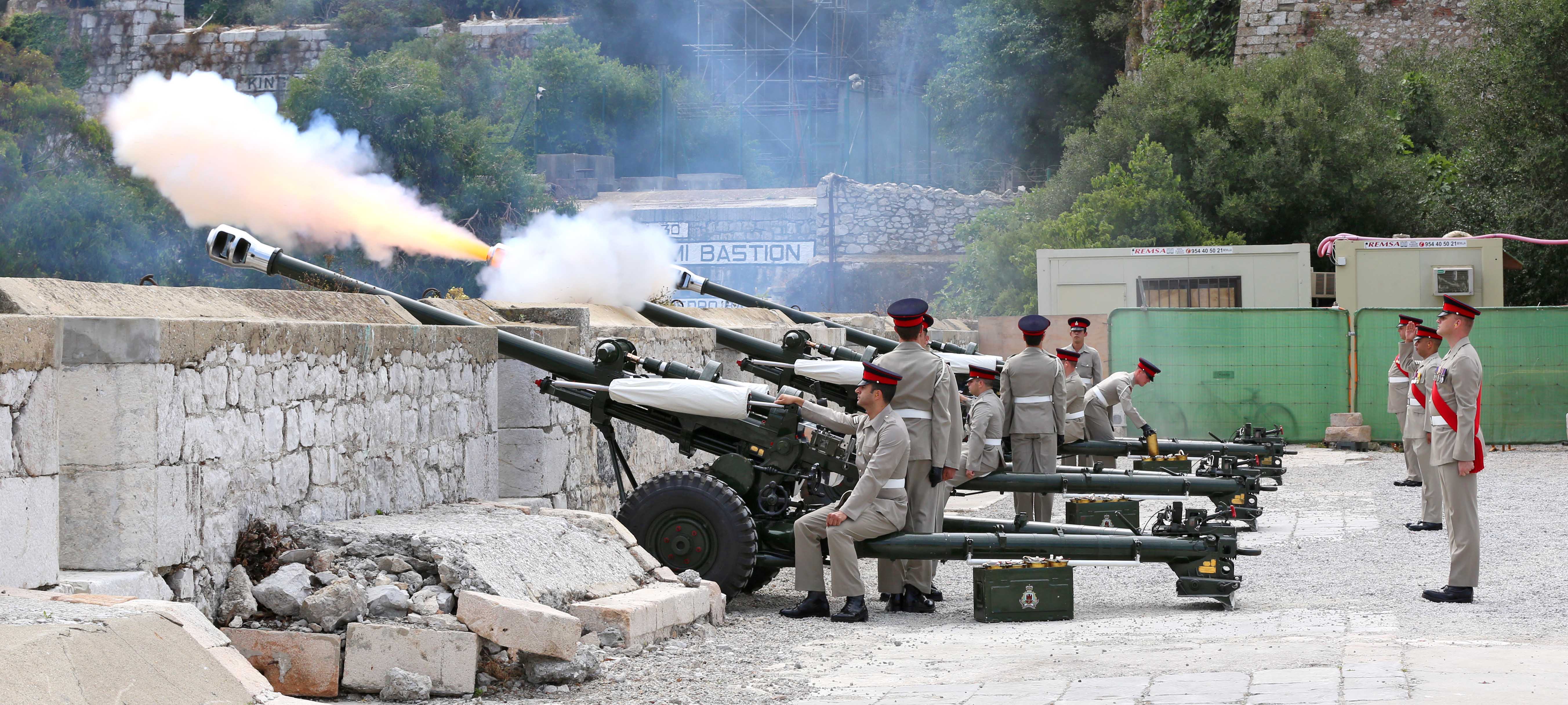 The Royal Gibraltar Regiment fired an immaculately executed 21 Gun Salute at Grand Battery House in celebration of the Duke of Edinburgh's 94th birthday yesterday.
HQ Company (Thomson's Battery) fired the Salute and the Inspecting Officer was former Commanding Officer of the Royal Gibraltar Regiment, Lieutenant Colonel (Lt Col) Domingo Collado (Rtd).
Lt Col Collado (Rtd) is the longest serving Commanding Officer of the Royal Gibraltar Regiment. He joined the Regiment in 1953 and was commissioned in July 1954. In 1975 he was promoted to Commanding Officer, a position he retained for seven years before his retirement in 1982.
Lt Col Collado (Rtd) was delighted to be the Inspecting Officer for the Salute, he said: "I am honoured that I have been asked to be the Inspecting Officer today, it is so good to see that we have spectators now, in my day we used to execute the Gun Salute at Devils Camp Battery where only the Gun Detachment and the Officer Inspecting would be present, but it is very good to see the public present, I think we should always support our ceremonials."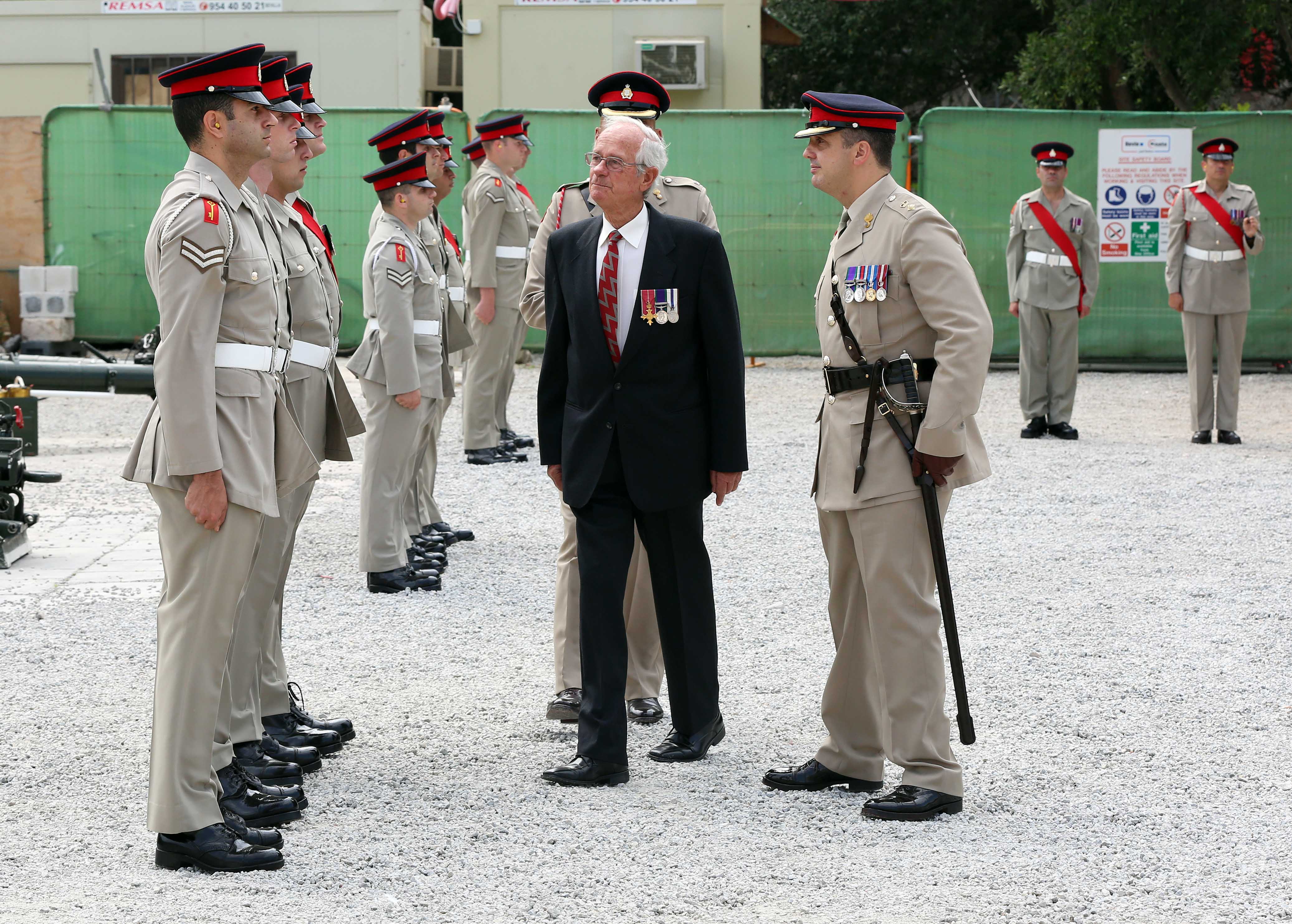 This was not the only change that Lt Col Collado (Rtd) had noticed, he explained: "The Regiment is completely different today from when I was serving, we were always good soldiers, but so much has changed.
"In my day we all joined because we had to, after the abolition of National Service in 1971 we were all volunteers. Along with the change came opportunity and we were able to start posting people away from Gibraltar.
"In 1973 I was lucky enough to be posted to Paderborn in Germany for 18 months, it was during this time that I also completed a tour of Northern Ireland with the Battalion I was attached to."
Following the Gun Salute Lt Col Collado (Rtd) signed the Inspecting Officers Book and Commanding Officer, Lieutenant Colonel Ivor Lopez presented him with a polished gun casing.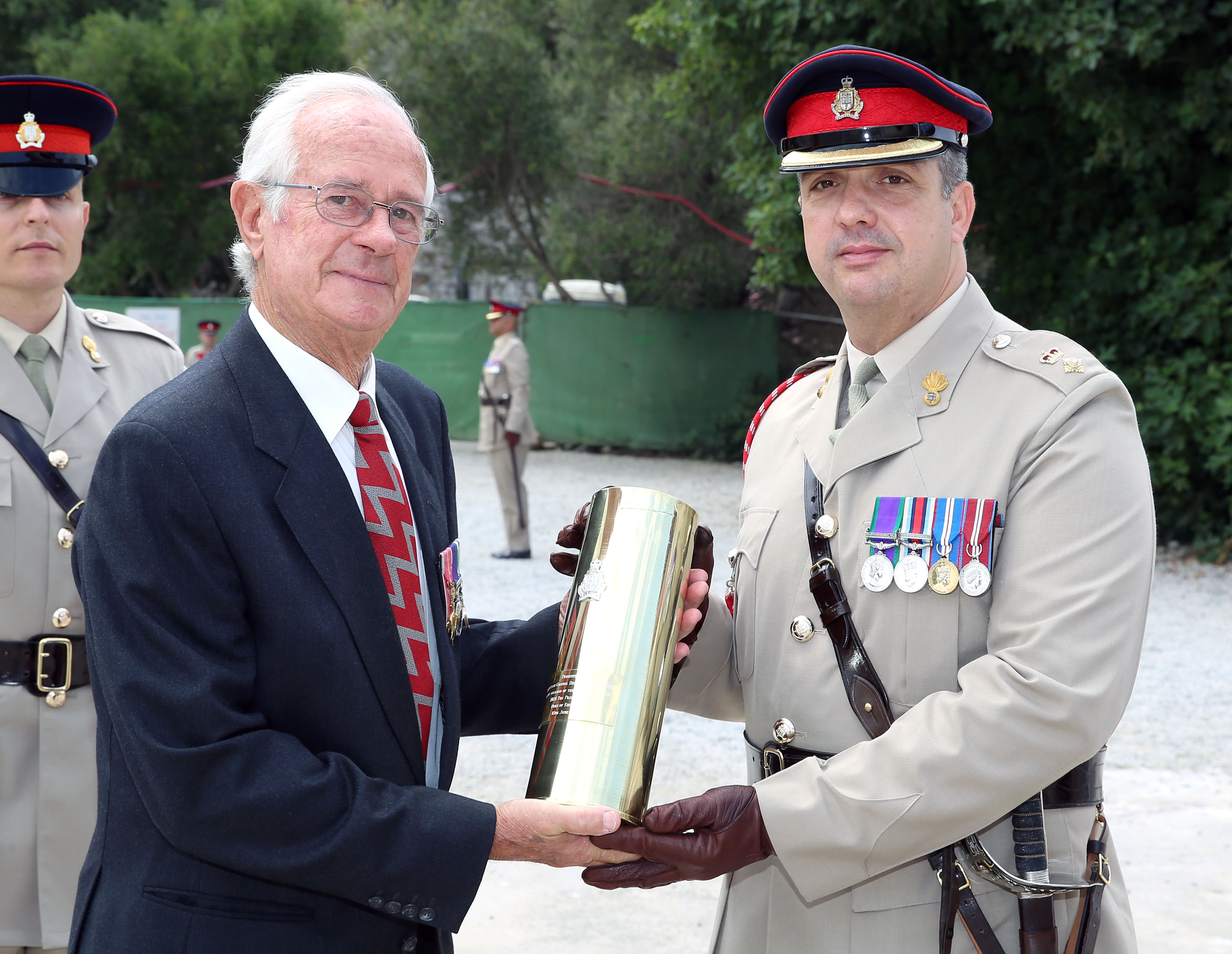 {fcomment}